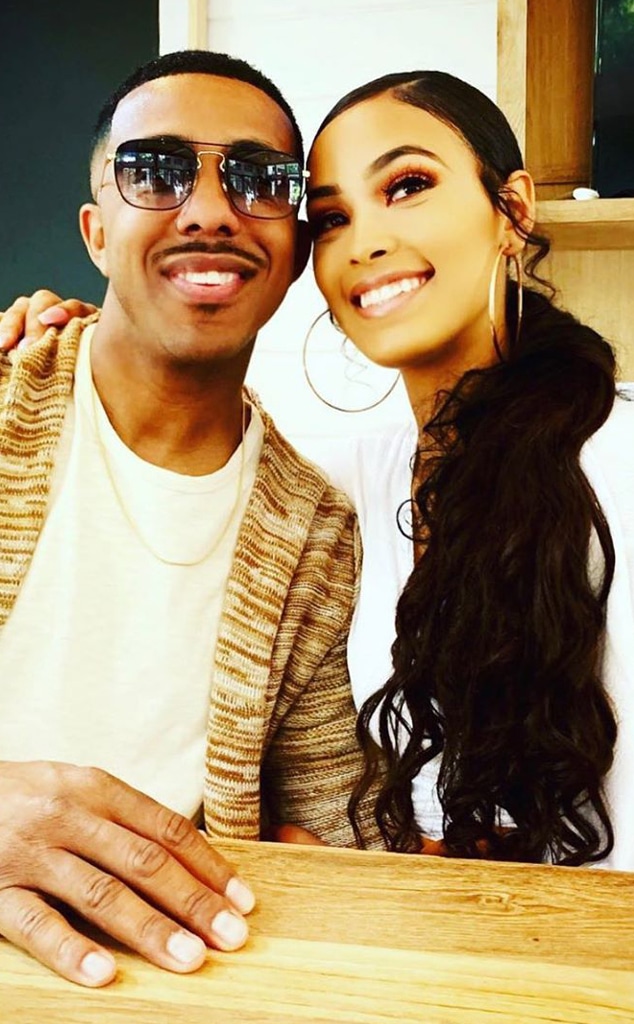 Instagram
Marques Houston said he doesn't "have anything to hide" when it comes to his engagement to his 19-year-old fiancée Miya.
The Sister, Sister star's relationship became a source of controversy this week when people on Twitter began to question whether he actually started dating Miya when she was of legal age. One tweet, which has garnered over 40,000 likes, said in part, "Can someone please explain why Marques Houston, a 38-year-old geezer, is engaged to a 19-year-old girl who he allegedly knew before she was 18?"
However, Marques said on Instagram that he was introduced to Miya in 2018, by his manager Chris Stokes' daughter, Chrissy Morales and they remained friends until she turned 18 in September. He explained, "We fell in love and got engaged in March of 2019."
Additionally, he clarified that Miya, who has referred to Stokes as "dad" on social media, is in no way related to Stokes. Marques explained that she called Stokes dad, because she "is like a daughter" to him.
"And that's the story. No twists, no turns, no scandals, just true love. There is nothing that can come to light, because there's no darkness in my life. You wanted the truth," Marques insisted. "I don't have anything to hide, so if you're waiting for something else, you will be waiting for ever."
Watch:
Have You Seen Roger From "Sister, Sister" Lately?
The 38-year-old also revealed that he's only addressing the controversy because he felt he "needed to speak because this is not music or television, this is my family, my future wife and my life." He said, "With all that's going on in the world, my love life shouldn't be a topic. But since it is let me just give y'all the facts so you don't have to 'allegedly' believe or create rumors."
Since sharing this statement on Wednesday, Miya has shared a message to her own Instagram, in which she thanked their family and friends for showing her "love throughout the last few days." 
Miya and Marques have yet to tie the knot. It's been over a year since they announced their engagement. They revealed the big news on Marques Instagram, where he shared a jaw-dropping photo of the diamond ring, with the caption, "She said YES."