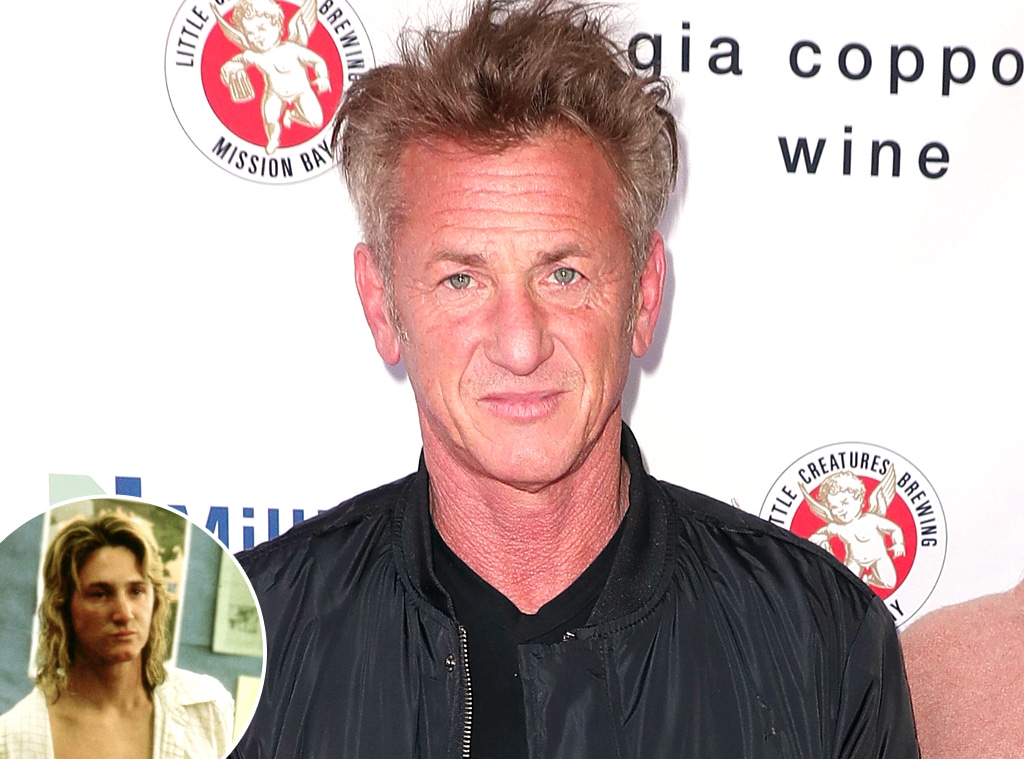 Shutterstock/Getty Images
Sean Penn is looking back at his Fast Times at Ridgemont High days.
During his virtual visit to The Tonight Show Starring Jimmy Fallon, the Oscar winner opened up about the "terrible" way he auditioned for his now famous character Jeff Spicoli from the cult-favorite 1982 comedy. 
"The way I remember it was that I, long before I had a penny in my pocket, had a feeling of entitlement as an actor—not because I thought that I was so good, but because I thought the rest were not so good. And that gave me a lot of confidence," he told host Jimmy Fallon. "And I read this part and I just said, 'I know this thing.' But this was true of all auditions; I resented every audition and hence, I was terrible at it and self-conscious. I thought, 'I need the mask of it being a job to get the music in me and go.'"
"And so, I just wanted them to just give it to me, trust me; 'Don't they know what's going on inside here?'" Penn continued. "But I auditioned—and terribly and flat—and I knew I wasn't willing to hit the music of this character I thought it was and had familiarity with too; I'd grown up with a lot of people like that." 
According to the Milk star, he wouldn't have gotten the part had it not been for one casting director's leap of faith.
"And so, they dismissed me and I left and then a casting director named Don Phillips, who was in the room for the audition, saw the terrible audition…some of the people thought, 'Why would we ever ask him to come back?'" he said. "And the others were strong enough in their argument and Don Phillips came running into the parking lot, where my broken down Mazda I borrowed was sitting, and I was just about to leave and he said, 'Get back in here and audition your a—off…You're not going anywhere.'" 
Penn added, "I came in and as a result of that faith, I kind of gave it a little bit. And off of that, they took a gamble and then we had a great time making the movie."
Watch:
Most Anticipated Movies Coming to Theatres 2020
Earlier this month, the Mystic River star announced that he and the Fast Times at Ridgemont High gang will be reuniting for a virtual table read in support of his non-profit organization Core, which provides relief support to communities that are vulnerable or affected by crisis.
While catching up with Fallon, Penn couldn't contain his excitement over the virtual reunion. "Dane [Cook] had this idea to do Fast Times at Ridgemont High as a table read and then all of a sudden, a lot of fantastic actors—it's going to be very funny. We're not paying any attention to age at all," he said. "But I won't be playing the role that I played…I'll be playing a different role. That'll give me a chance to watch somebody else play that and I'm really looking forward to it."
(E! and NBC are both part of the NBCUniversal family.)