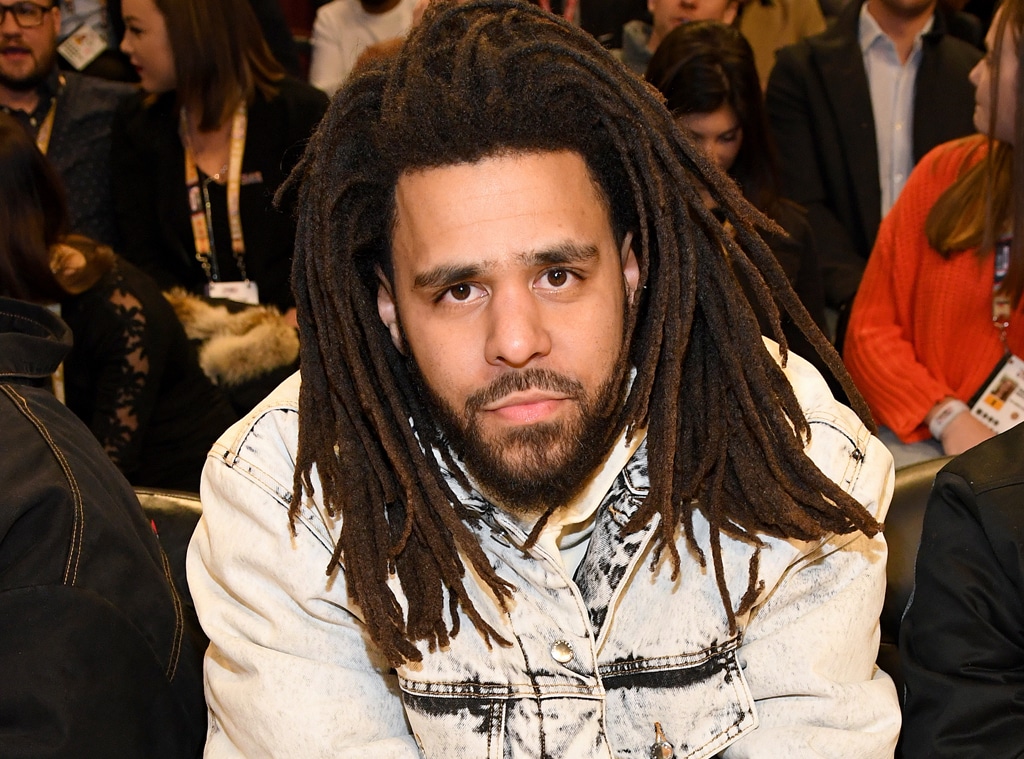 Kevin Mazur/Getty Images
J. Cole is lending his voice to the Black Lives Matter movement. 
On Tuesday night, the rapper surprised fans with the release of his new single "Snow on Tha Bluff," which shares the same title as Damon Russell's 2011 film and is the first track J. Cole has dropped this year. Over the course of the nearly four minute song, he addresses the Black Lives Matter movement, police brutality, discrimination and more.
The Grammy winner begins by referencing the recent surge in activism on social media by referring to a "young lady" scrolling through her timeline in an effort to educate herself on recent events.
"There's a young lady out there, she way smarter than me," he raps. "I scrolled through her timeline in these wild times and I started to read / She mad at these crackers, she mad at these capitalists, mad at these murder police."
"She mad at my n---as, she mad at our ignorance, she wear her heart on her sleeve," J. Cole continues. "She mad at the celebrities, low-key I be thinkin' she talkin' 'bout me." 
The "Power Trip" rapper then tackles the fight for racial justice. 
"It's a reason it took like two hundred years for our ancestors just to get freed," he sings. "These shackles be lockin' the mental way more than the physical / I look at freedom like trees, can't grow a forest like overnight / Hit the ghetto and slowly start plantin' your seeds."
Calling for change, the "No Role Modelz" rapper says, "I was once a child, I've gotten older / Still, I know I'm just a boy in God's eyes / Fill me up with wisdom and some courage / Plus endurance to survive, help mine thrive."
After releasing the track, J. Cole received backlash from fans who believed that "Snow On Tha Bluff" was taking aim at female rapper NoName, who recently criticized Black rappers for not speaking up about injustice. 
He then took to Twitter, writing, "Morning. I stand behind every word of the song that dropped last night." He later added, "Right or wrong I can't say, but I can say it was honest." 
J. Cole continued, "Some assume to know who the song is about. That's fine with me, it's not my job to tell anybody what to think or feel about the work. I accept all conversation and criticisms."
He then confirmed he is referencing NoName by telling fans to follow her. "I love and honor her as a leader in these times," he tweeted. "She has done and is doing the reading and the listening and the learning on the path that she truly believes is the correct one for our people. Meanwhile a n---a like me just be rapping."
In another tweet, he continued, "I haven't done a lot of reading and I don't feel well equipped as a leader in these times. But I do a lot of thinking. And I appreciate her and others like her because they challenge my beliefs and I feel that in these times that's important." 
J. Cole also added, "We may not agree with each other but we gotta be gentle with each other."