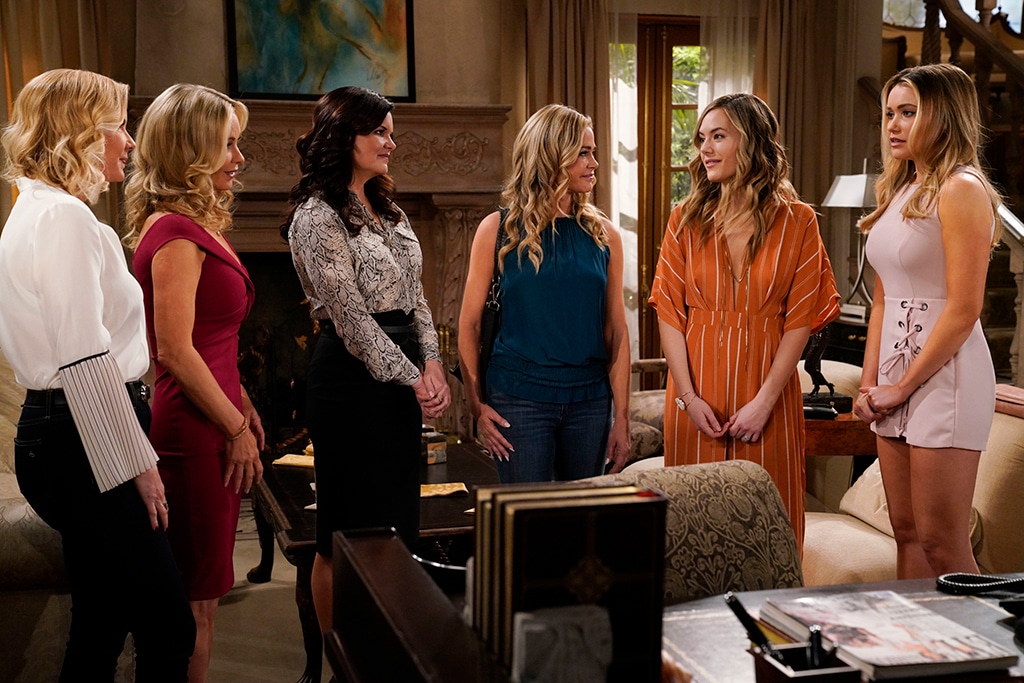 CBS
The Bold and the Beautiful is making TV history and is set to become the first US series to resume production in the wake of the coronavirus pandemic.
While some shows, including reality programs like the Real Housewives and 90 Day Fiancé franchises, have produced content with participants self-taping themselves, The Bold and the Beautiful is set to become the first scripted series to return to stages. Filming is expected to begin on Wednesday, June 17, according to Deadline. Viewers may start to see new episodes as soon as July.
The CBS soap has been a staple of daytime television since 1987 and was recently renewed through 2022.
E! News has confirmed the show will follow the coronavirus safety protocols released by the city and work in agreement to the various Hollywood guilds. Regular testing for COVID-19 is part of the new protocols, and according to Deadline everyone involved with the show will work shorter days with varied call times. A coronavirus coordinator will also be on set to make sure guidelines are being follows, and masks will be required. Actors can remove them when filming.
Katherine Kelly Lang, an original cast member, took to Instagram to share her excitement about returning to work.
"So excited to be going back to work this week!! My first day back after 4 months is on Thursday! I am soooo happy!! I had to take off my mask for the photo so you could see me smile," she wrote. "@boldandbeautifulcbs here we come! Let's do this! Protocol and all!"
Watch:
Teachers Share Uplifting Messages to Students Amid Coronavirus
The Bold and the Beautiful airs weekdays at 1:30 p.m. on CBS.