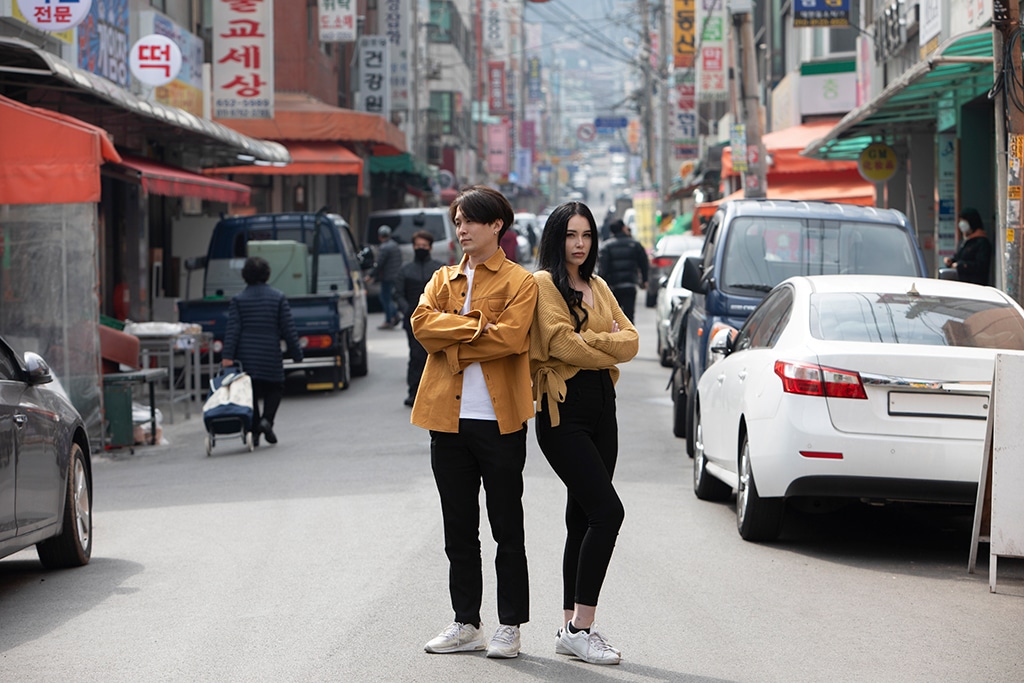 TLC
With a lot of uncertainty, the participants of 90 Day Fiancé: The Other Way soldiered on.
The second episode of the second season featured a number of the profiled Americans moving abroad for love preparing for their big moves, including Deavan from season one.
Despite moving to South Korea during season one and moving back to the United States because Jihoon wasn't honest about his financial difficulties and the whole having a job thing, Deavan was ready to try again. But in South Korea before Deavan moved back, Jihoon revealed he still doesn't really have a job or a trade. He hasn't tried. How will he support a wife and two children?
On a video call, he said he had two jobs and was ready for Deavan and the kids to arrive. Huh.
Still, Deavan admitted she was worried and said she still doesn't trust Jihoon. She said she knows he loves her and kids, but doesn't trust him financially. Away she goes!
Yazan and Brittany
These two couldn't be more mismatched. When Brittany visited Yazan in Jordan the first time, she was dressed in clothes he said were not appropriate for the Arab culture. His brother is concerned Brittany won't convert to Islam and bring shame to the family. Meanwhile, Brittany admitted concerns because of the push to get married and the whole fact that she's still married to her ex. And nobody knows that. "So, I'm really being crazy right now," she said.
Ariela and Biniyam
Viewers still haven't met Biniyam, but they did see Ariela have her last big family dinner before moving to Ethiopia. Her family was skeptical about his past, specifically his previous relationship with an American woman who also had his child. Her family also wanted to know how Ariela plans to raise her child with him in Ethiopia. She was raised Jewish, he's an Orthodox Christian she said.
Jenny and Sumit
Jenny's preparing to say goodbye to her life and family once again to move to India for her love, Sumit. But she still hasn't seen his divorce papers. And while preparing for Jenny's arrival, Sumit's brother asked him if his parents were aware she was returning and his response didn't exactly inspire a lot of confidence.
Kenneth and Armando
As Kenneth prepared to leave the United States for Mexico, he told his family just how large the age gap is between him and Armando. His family also worried Aramando wasn't out to his family. Still, Kenneth said he had a ring and was getting ready to pop the question.
Get the lowdown on the couples below.
90 Day Fiancé: The Other Way airs Mondays, 9 p.m. on TLC.