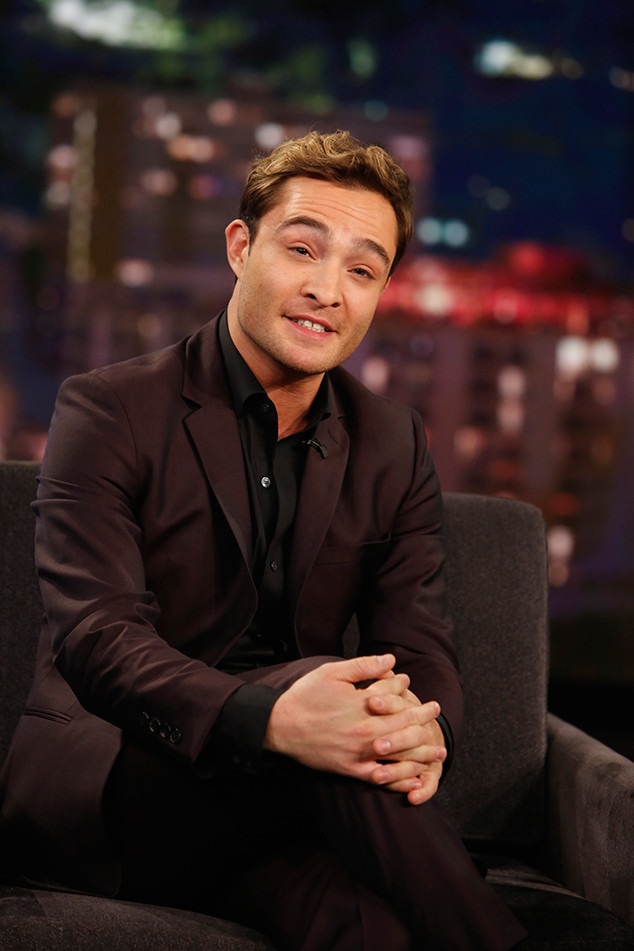 Randy Holmes/ABC
Ed Westwick has a message for all you Upper East Siders. 
Over the weekend, the actor sent Gossip Girl fans into overdrive when he teased an announcement inspired by the show's iconic tagline, "XOXO."
"Got a little something for you... Tomorrow 1pm.. Hint... xoxo,"Westwick tweeted, leading some to believe he could be involved in the forthcoming HBO Max reboot. 
However, when Monday afternoon rolled around, a few Chuck Bass die-hards were disappointed to see that was not the case. Instead, Westwick was promoting the creation of a protective face mask that will benefit anti-racism organization, Kick It Out. 
"I think we could all agree the world could use some hugs and kisses right now," he captioned a photo modeling the "XOXO" face mask. "Help me raise money for @kickitout to combat racism & discrimination for everyone who plays, watches or works in football by shopping my collection with @represent. Let's all work together to make a difference!"
Amid the negative reaction, Westwick took to social media to clear the air. 
"For those of you that are upset about teasing my collection with the design graphic to raise money for @KickItOut: I hope you can check out the charity and learn more about their mission, who they are helping and the impact it will make in our world to combat racism and discrimination. It is important to me to use my platform to spread love, bring awareness to various organizations and do what I can to make a difference. Love, Ed," he wrote. 
"While a GG reboot would be a great distraction," Westwick added, "this is not the time for distractions. It is important we focus on the issues at hand, and do what we can to help, even if we think it's something small."
Watch:
"Gossip Girl" & "Revenge" Plan Latinx Reboots--Is This a Trend?
As E! News previously reported, the Gossip Girl reboot was delayed until 2021 due to the coronavirus pandemic. 
Set eight years after the original series, the new Gossip Girl will follow the drama of a new group of students at a NYC private school. Kristen Bell has signed on to return as the voice of Gossip Girl herself. 
Find out more about the revamped Gossip Girl, sans Westwick unfortunately, here.