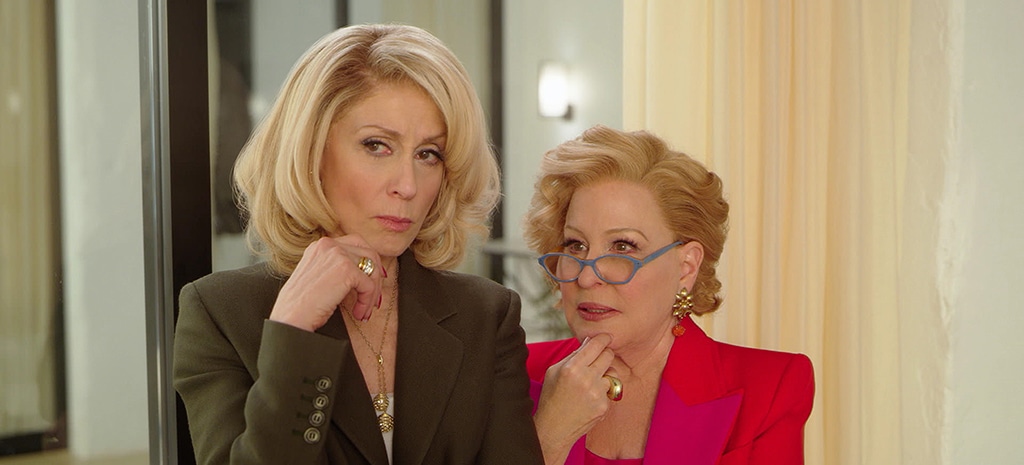 Netflix
It's Ben Platt vs. Judith Light and Bette Midler. Need we say more? OK, how about that match up blackmailing each other with throuple news, racy and culturally inappropriate photos, a debate over Nancy Meyers movies, the return of River Barkley (David Corenswet), Georgina Hobart (Gwyneth Paltrow) on stage at a gubernatorial debate and a number of betrayals. It's all in the new trailer for The Politician season two, which E! News is exclusively bringing you below.
The Politician season two has Payton Hobart (Ben Platt) fighting to unseat Dede Standish (Judith Light) in a New York State Senate race. Dede Standish has popularity on her side—she's a long-time incumbent—and a no-nonsense chief of staff in Hadassah Gold (Bette Midler) fighting alongside her. But Payton sees this New York State Senate seat as the next stop to his presidency.
What kind of politician will he be? Will he expose the secrets, lies and throuple?
The action also follows Georgina making a big decision that threatens to upstate Payton and his dreams.
In the trailer above, get a taste of what's to come, including a sex pentagram, betrayals, pregnancies, threesomes, mimes and lots of red speedos.
Watch:
"The Politician" Stars Pick Their Proudest Show Moments
"All I have is my career, my dream," Payton says.
"I am a fighter. I will do what it takes to win," Dede says.
And then there's this: "Do you know anything about spicy lube? I need you to go get me some. We're going to call this Operation Spicy Lube," Hadassah says.
The series created by Ryan Murphy, Brad Falchuk and Ian Brennan also stars Zoey Deutch, Lucy Boynton, Julia Schlaepfer, Laura Dreyfuss, Theo Germaine and Rahne Jones.
Season two of The Politician premieres Friday, June 19 on Netflix.