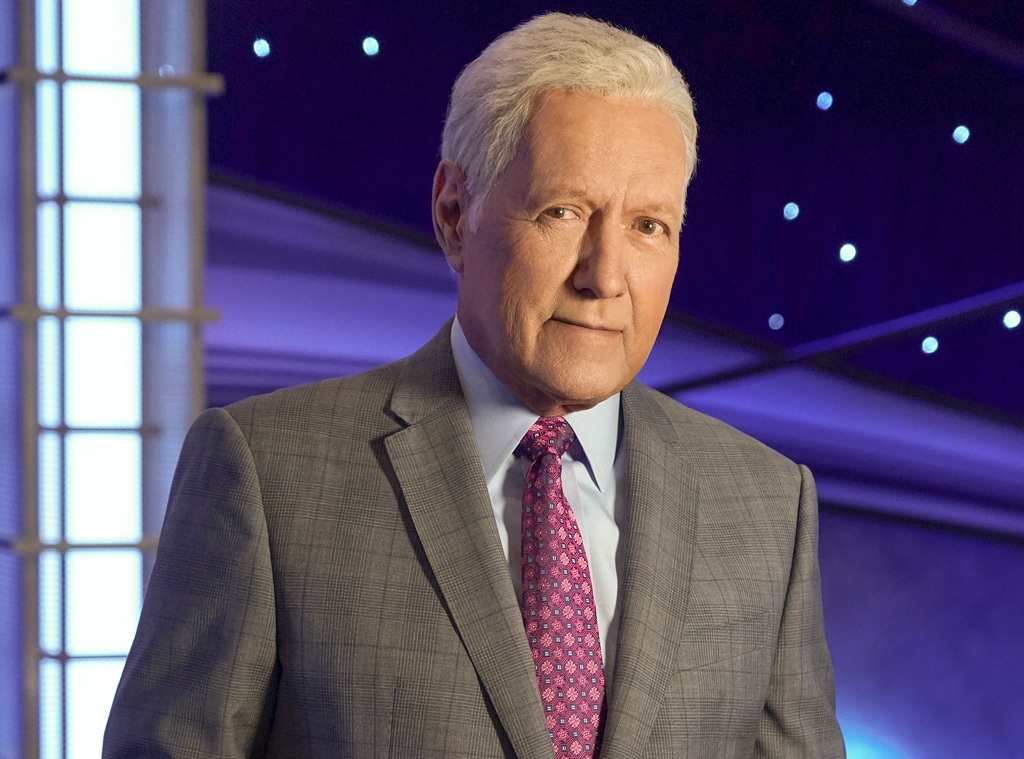 ABC
As of Friday, June 12, Jeopardy! will be out of new episodes to air.
The long-running game show hosted by Alex Trebek shut down production, as did just about every show in the United States, due to the coronavirus pandemic. The Teachers Tournament semifinals aired May 25-29 with semifinals and finals June 1-5. New regular episodes aired June 8-12. And here we are. 
Trebek, who is fighting stage 4 pancreatic cancer, is eager to get back to work, a rep for the show said.
"Alex is looking forward to resuming production as soon as we are able to do so," a spokesperson for the show said. "He's told us he wants to be one of the first shows back in production."
Starting June 15, Jeopardy! will showcase big champions and big wins leading up to the encore presentation of the 2019 Tournament of Champions starting July 6.
James Holzhauer and Emma Boettcher are among the spotlighted contestants.
"For the first time, we have a chance to shine a light on each individual player before we revisit a big tournament," Jeopardy! executive producer Mike Richards said in a statement. "Some of these contestants played quite a while ago, so we hope that highlighting their biggest games will provide a deeper understanding of their specific strengths and how they earned their places in the Tournament of Champions."
Trebek has been open about his fight with cancer. In early March 2020 he gave audiences an update on his battle one year after revealing his initial diagnosis.
Watch:
"Jeopardy" Celebrates 35 Years With an "All-Star" Season
"The one-year survival rate for stage four pancreatic cancer patients is 18 percent. I'm very happy to report I've just reached that marker," he said. Trebek, who will be 80 in July 2020, was candid about the toll the battle has taken on him.
"Now I'd be lying if I said the journey had been an easy one. There were some good days, but a lot of not-so-good days. I joked with friends that the cancer won't kill me, the chemo treatments will. There were moments of great pain, days when certain bodily functions no longer functioned, and sudden, massive attacks of great depression that made me wonder if it really was worth fighting on," he said. "But I brushed that aside quickly because that would have been a massive betrayal—a betrayal of my wife and soulmate, Jean, who has given her all to help me survive. It would have been a betrayal of other cancer patients who have looked to me as an inspiration and a cheerleader of sorts, of the value of living and hope, and it would certainly have been a betrayal of my faith in God and the millions of prayers that have been said on my behalf."
Since opening up about his cancer fight, many have questioned whether Trebek's time hosting the series would be coming to an end. At the 2020 Television Critics Association winter press, Trebek told press he knows what he'll say when the time comes—but he doesn't plan for it to come soon. He's taking things on a month-to-month basis.
Jeopardy! airs in syndication. Check your local listings.