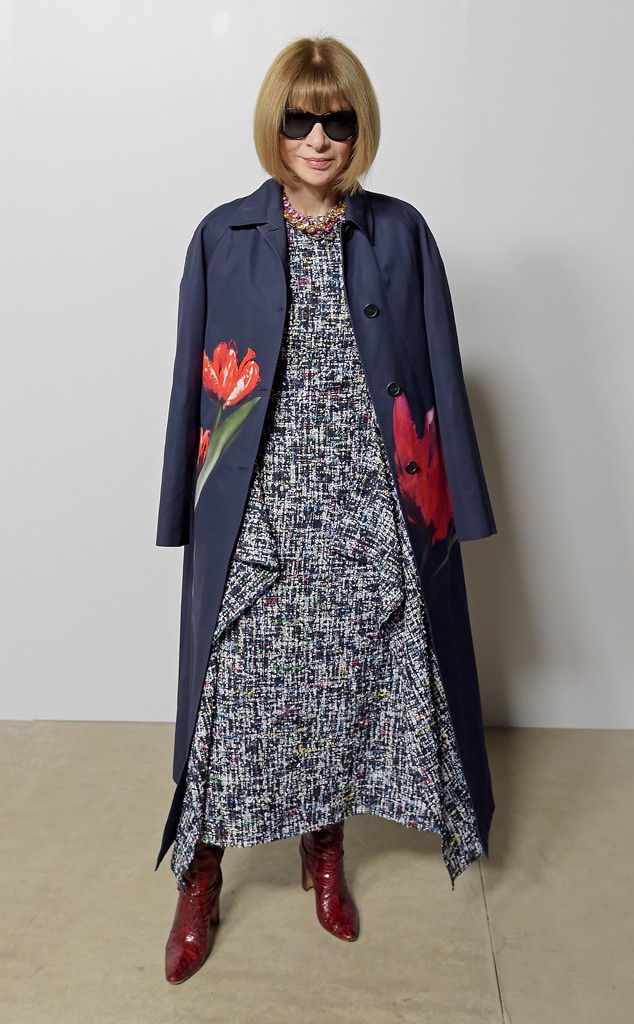 David M. Benett/Dave Benett/Getty Images for Burberry
In a memo sent to Vogue staffers and obtained by E! News, famed editor-in-chief Anna Wintour admits the publication has "not found enough ways" to support its Black employees. 
Last Thursday, June 4, Wintour wrote in an email, "I want to start by acknowledging your feelings and expressing my empathy towards what so many of you are going through: sadness, hurt, and anger too. I want to say this especially to the Black members of our team—I can only imagine what these days have been like. But I also know that the hurt, and violence, and injustice we're seeing and talking about have been around for a long time. Recognizing it and doing something about it is overdue."
Further acknowledging Vogue's wrongdoings, Wintour, who was named editor-in-chief in 1988, added, "I want to say plainly that I know Vogue has not found enough ways to elevate and give space to Black editors, writers, photographers, designers and other creators."
"We have made mistakes too, publishing images or stories that have been hurtful or intolerant. I take full responsibility for those mistakes."
Wintour said there are "too few" Black employees under her masthead, adding, "It can't be easy to be a Black employee at Vogue."
"I know that it is not enough to say we will do better, but we will—and please know that I value your voices and responses as we move forward. I am listening and would like to hear your feedback and your advice if you would like to share either," she continued. 
Wintour also encouraged Vogue staffers to reach out "directly," concluding the note, "I am arranging ways we can discuss these issues together candidly, but in the meantime, I welcome your thoughts or reactions."
On Monday, June 8, Bon Appétit editor-in-chief Adam Rapoport resigned after a photo of him in a racially insensitive costume surfaced online. Additionally, BA staff member Sohla El-Waylly claimed publicly that "only white editors" are paid for appearing in the magazine's extremely popular YouTube videos. 
Condé Nast, the media company that owns Vogue, Bon Appètit and which Wintour is the artistic director for, told E! News in a statement, "As a global media company, Condé Nast is dedicated to creating a diverse, inclusive and equitable workplace. We have a zero-tolerance policy toward discrimination and harassment in any forms. Consistent with that, we go to great lengths to ensure that employees are paid fairly, in accordance with their roles and experience, across the entire company. We take the well-being of our employees seriously and prioritize a people-first approach to our culture."