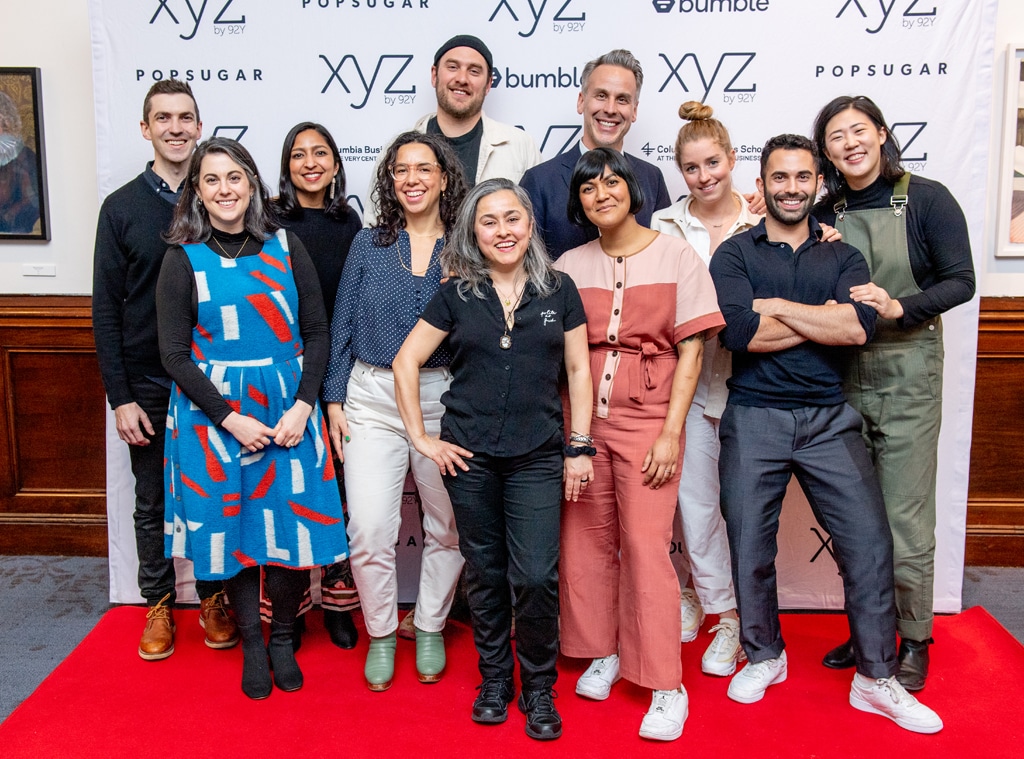 Roy Rochlin/Getty Images
UPDATE: Bon Appétit Editor in Chief Adam Rapoport has resigned from his position after an old photo of the editor in what he described as an "extremely ill-conceived Halloween costume" resurfaced on Twitter. He said in a statement, shared via his Instagram, "I am stepping down as editor in chief of Bon Appétit to reflect on the work that I need to do as a human being and to allow Bon Appétit to get to a better place. "
"From an extremely ill-conceived Halloween costume 16 years ago to my blind spots as an editor, I've not championed an inclusive vision," he continued. "And ultimately it's been at the expense of Bon Appétit and its staff, as well as our readers. They all deserve better. The staff has been working hard to evolve the brand in a positive more diverse direction. I will do all I can to support that work, but I am not the one to lead that work. I am deeply sorry for my failings and to the position in which I put the editors of BA."
Additionally, Matt Duckor, Condé Nast's head of programming, lifestyle and style, announced via Twitter that from this day forward "everyone appearing on camera be compensated accordingly for their work immediately." He apologized for contributing to the "flawed system" that contributed to the pay disparities.
______
Bon Appétit staff member Sohla El-Waylly revealed via Instagram that "only white editors" are compensated for the videos published on the platform.
El-Waylly shared that during her 10 months at BA, she's been making $50,000 as an "assistant editor," despite her over 15-years of experience in the culinary field. She said that she was hired to "assist white editors with significantly less experience" than she herself has.
In addition, she claimed she was "pushed in front of video as a display of diversity," but her current salary hasn't been increased to reflect her new responsibilities. "None of the people of color have been compensated," she alleged. 
Her statement comes hours after controversial pictures of Editor in Chief Adam Rapoport resurfaced on Twitter. In a since-deleted photo shared to Instagram by artist Simone Shubuck and captioned, "#TBT me and my papi @rapo4 #boricua," Rapoport is wearing a silver chain necklace and New York Yankees jersey. People online have accused Rapoport of wearing brown face, including El-Waylly and BA's research director Joseph Hernandez.
Hernandez shared on Twitter, "I'm likely courting internal reprimand, but I'm appalled and insulted by the EIC's choice to embrace brownface in the photo making the rounds. I've spent my career celebrating Black, Latinx, Indigenous, Asian, and POC voices in food, and this feels like an erasure of that work."
In consequence, Sohla, Molly Baz, Christina Chaey and Priya Krishna among others, are demanding the resignation of Rapoport. "I demand not only the resignation of @rapoport but also to see BIPOC (black, indigenous, people of color) given fair titles, fair salaries and compensation for video appearances," Sohla wrote on Instagram. 
Priya, who is a contributing writer to both the New York Times and Bon Appetit, stated, "As a BA contributor, I can't stay silent on this. This is f--ked up, plain and simple. It erases the work the BIPOC on staff have long been doing, behind the scenes. I plan to do everything in my power to hold the EIC, and systems that hold up actions like this, accountable."
Somalian chef Hawa Hassan, who no longer works with BA, revealed the amount of compensation she received as a contractor for the publication. "I haven't been [with] @bonappetitmag since last October (when I filmed the two videos that dropped on BHM (Black History Month))," she explained. "And just so we're clear—I was paid $400 per video. Yeah, let that sizzle in your spirit." 
Now that these two women, among others, have come forward with their accounts of working at BA, a publication owned by Condé Nast, other staff members are voicing their support for immediate change. Carla Lalli Music wrote on Instagram, "To be clear, it's insane that @sohlae is not compensated for videos and I can't contribute as a host until that changes." 
Molly Baz, Andy Baraghani and others have also committed to no longer appearing on the YouTube channel until there is pay equity. 
Lalli Music, editor at large for the magazine, asked that Matt Duckor, Condé Nast's head of programming, lifestyle and style, "address this issue." 
In a statement to E! News, Condé Nast said, "As a global media company, Conde Nast is dedicated to creating a diverse, inclusive and equitable workplace. We have a zero-tolerance policy toward discrimination and harassment in any forms. Consistent with that, we go to great lengths to ensure that employees are paid fairly, in accordance with their roles and experience, across the entire company. We take the well-being of our employees seriously and prioritize a people-first approach to our culture."
Sohla's reported salary of $50,000 pales in comparison to that of her associates at Condé Nast. The New York Times reported in April that "just under half" of the company made over $100,000. Those with salaries on the larger end currently receive 10 to 20 percent less, while the company laid-off 100 staff members in May and furloughed others, according to Variety. 
In April, Duckor told Vox that despite the economic downturn caused by the coronavirus pandemic and the political unrest in America, the BA test kitchen is seeing some of its highest ratings yet. He told the news site that their channel saw "76.7 million views in March, the most successful month in the channel's history, up 5 percent over February." 
But the pay disparities among their staffers are only the tip of the iceberg, according to former employees. Alex Lau, a former photographer for the outlet, shared on Twitter that he felt the magazine continually failed to "make changes that my BIPOC coworkers and I constantly pushed for."
"i just got so tired. so tired of shooting the same reformation/healthyish white girl bulls--t lifestyle that i knew nothing about, while rarely getting the opportunity to feature restaurants/communities that actually deserved the spotlight," he explained. Lau added that he "pushed" for changes to the company within, but ultimately realized he wasn't "being listened to by management."
And while he can only speak to his experience at BA, the photographer stated, "just a reminder that this isn't solely a BA problem. this is a conde nast problem. blame Roger Moore, blame Anna Wintour, blame all of the people in conde corporate that you've never heard of. they are responsible for creating this culture."
This story was originally published on Mon. Jun 8, 2020 at 3:10 p.m. PST.