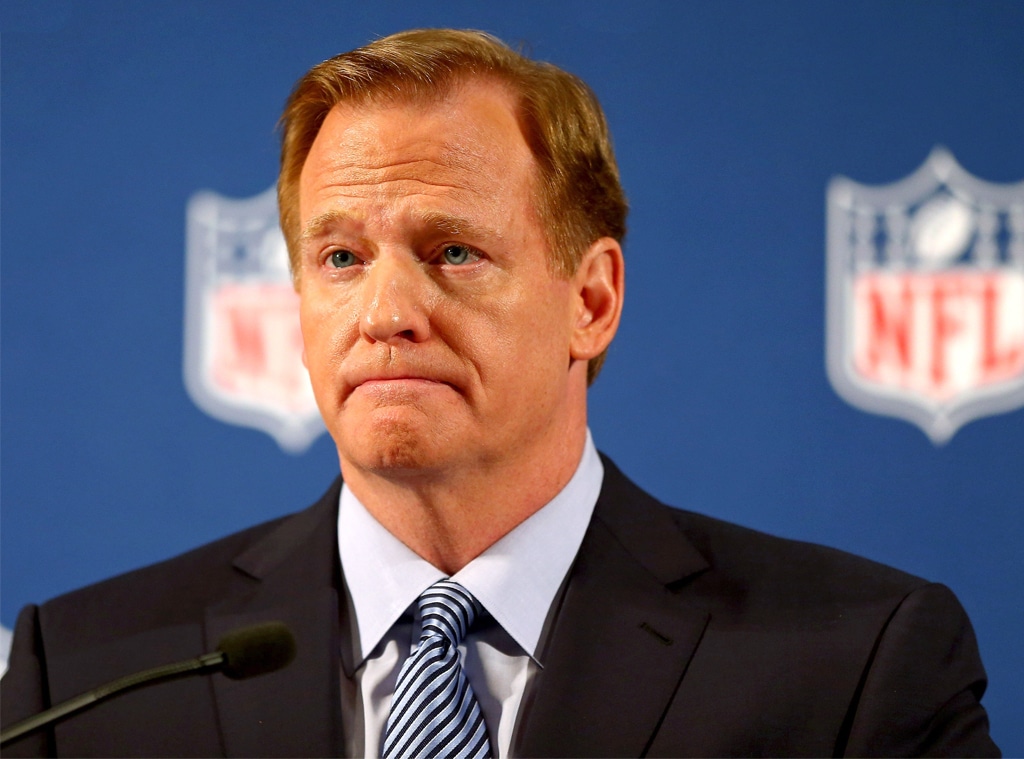 Elsa/Getty Images
NFL Commissioner Roger Goodell has come forward to say the league was wrong for "not listening" to players' concerns regarding racial inequality. 
In a new statement voicing support for the Black Lives Matter movement, Goodell said Friday via video message, "It has been a difficult time for our country, in particular Black people in our country. First, my condolences to the families of George Floyd, Breonna Taylor, Ahmaud Arbery and all the families who have endured police brutality."
"We, the National Football League condemn racism and the systematic oppression of Black people," he continued. We, the National Football League, admit we were wrong for not listening to NFL players earlier and encourage all to speak out and peacefully protest. We, the National Football League, believe Black Lives Matter.
The issue of racism within the NFL garnered renewed exposure when in 2016, Colin Kaepernick protested against police brutality by kneeling when the national anthem played during games. After being unable to sign with a new team the following year, Kaepernick filed a collusion complaint against NFL owners. The complaint was privately settled in 2019. 
In 2018, the NFL approved a policy that would require players and league personnel on the sideline to stand during the national anthem, but offered individuals the option to remain inside the locker room if they did not want to stand. The policy was ultimately never enforced. 
Looking toward the future, Goodell has vowed to do better. 
"I personally protest with you and want to be part of the much needed change in this country. Without black players, there would be no National Football League. The protests around the country are emblematic of the centuries of silence, inequality and oppression of black players, coaches, fans and staff," he said in the video. 
"We are listening, I am listening, and I will be reaching out to players who have raised their voices and others on how we can improve and go forward for a better, more united NFL family," Goodell concluded. 
Watch:
Drew Brees Apologizes for "Insensitive" Remarks on Kneeling Protests
Earlier this week, Drew Brees faced criticism from fellow athletes for describing the national anthem protests as disrespectful. 
Brees issued an apology, which read in part, "In an attempt to talk about respect, unity, and solidarity centered around the American flag and the national anthem, I made comments that were insensitive and completely missed the mark on the issues we are facing right now as a country. They lacked awareness and any type of compassion or empathy."