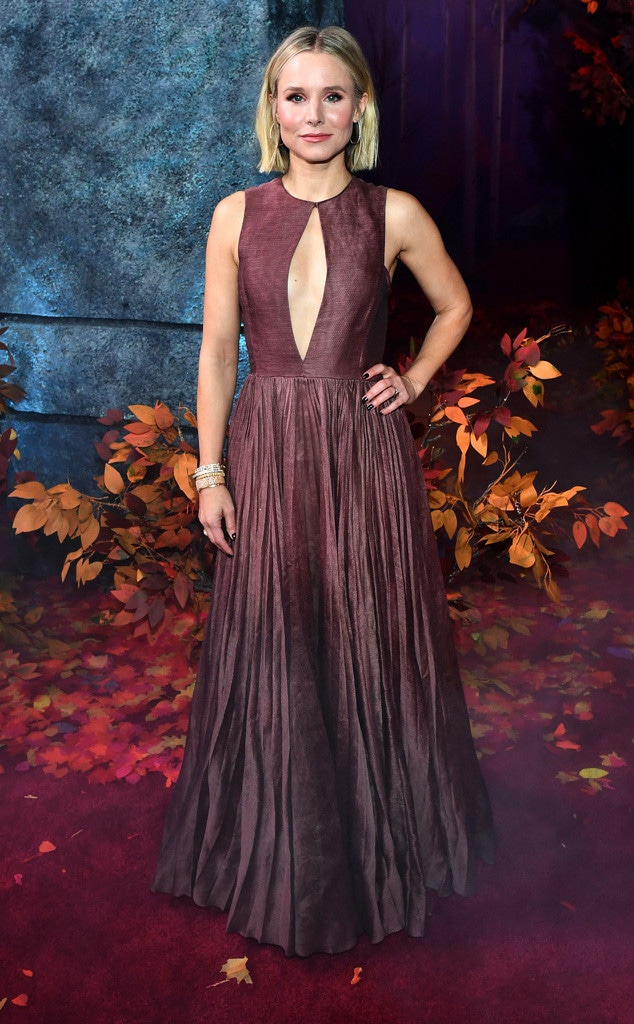 Michael Buckner/Variety/Shutterstock
Kristen Bell is opening up. 
Speaking with The Morning Beat, the Frozen star shared how she has been having conversations with her and husband Dax Shepard's daughters Lincoln, 7, and Delta, 5, about social injustice and how she has vowed to raise them to be "anti-racists."
"I've been trying to figure out how to talk about it publicly, but I have been having a lot of conversations with my children about what's happening right now because I think part of the problem is discomfort, and just because you're uncomfortable that can never be the reason that a solution is not found," she explained. "But I think a lot of people are uncomfortable as to how to talk to kids about it."
"We don't need the Black community to guide us right now, they are trying to survive," Bell continued. "We need to figure it out as white Americans. So, one thing that I think is important is talking to my children about this."
One way that the Veronica Mars alum has been educating her children is by candidly discussing the Black Lives Matter protests. "I showed my daughters some of the images that are happening right now because I think that they have more durability and more resilience than we give them credit for," she explained. "I showed them specifically the parallel of what was happening in Michigan, where there were white people yelling in the face of cops, holding guns and nothing was happening, versus people that were sitting on the ground protesting peacefully, being tear-gassed." 
"I said, 'What kind of problems do you see with this picture? Tell me about what you're looking at right now,"' Bell continued. "And we had a very honest, hard uncomfortable, conversation about what was happening right now because I will—this, you can put it on my gravestone—I will raise anti-racists. I will. I will talk about it with them forever."
In addition to addressing current events, the mom of two is also using her new children's book The World Needs More Purple People, which teaches children about racism and equality, to educate her family and others.
"One of the reasons we wrote the book—obviously, the temperature of the world was not like this when we wrote the book—but the whole message of the book is look for sameness, and I realize that that is not always an option and, you know, you can poke a thousand holes in that theory, but I think that when you're a kid, you have to be reminded because evolution—it tells us to look for differences; we want to separate into the groups that look like us," Bell shared. "I want to talk to my kids about looking for sameness and that sameness comes in the form of values personality and action, not of colors."
Concluding the interview on an empowering note, Bell encouraged listeners to start a dialogue with their loved ones and to take action. "It's tucking your hair behind your ear and showing an open ear, and a physical presence," she said. "Talking about it is a wonderful first step within white communities. Bringing it to your dinner table, don't look away because it's uncomfortable."
The Good Place star added, "I'm having it with my kids. It can be done. They're five and seven. And, can I tell you? They understand. They understand why when they are adults, they will be putting their body between their Black brothers and sisters and someone trying to brutalize them if that need arises. They know that that's what they'll be doing and they are five and seven."
"E! stands in solidarity with the black community against systemic racism and oppression experienced every day in America," the network said in a statement on May 31. "We owe it to our black staff, talent, production partners and viewers to demand change and accountability. To be silent is to be complicit. #BlackLivesMatter."