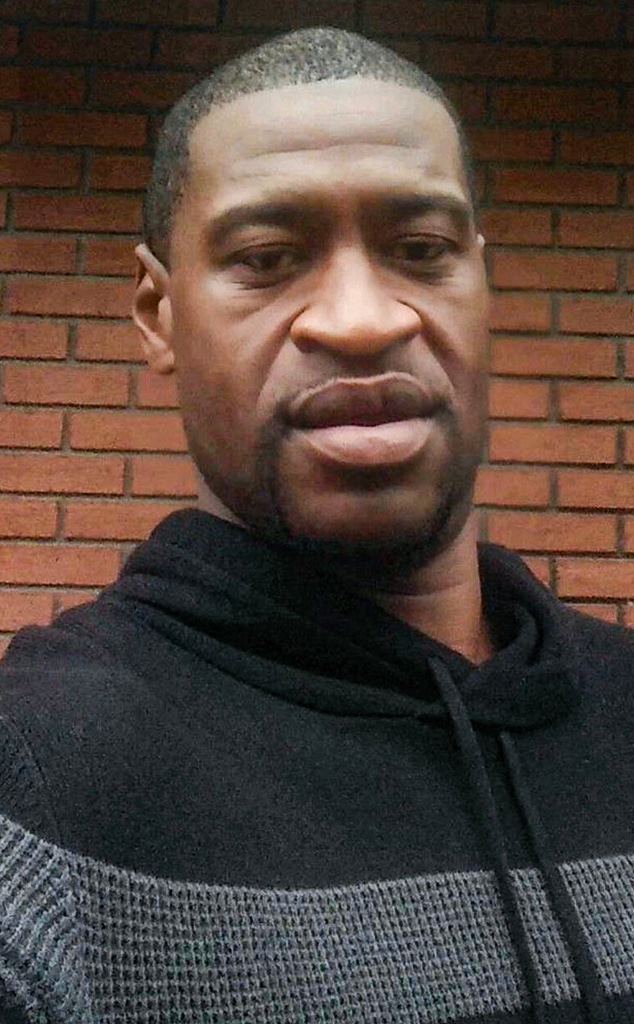 Courtesy Ben Crump Law
UPDATE: Just hours after George Floyd's family attorney released findings from an independent autopsy, The Hennepin County Medical Examiner has also revealed their results. 
In a press release obtained by E! News, George's cause of death was "cardiopulmonary arrest complicating law enforcement subdual, restraint and neck compression." 
The medical examiner says the injury occurred when George "experienced a cardiopulmonary arrest while being restrained by law enforcement officer(s)."
The medical examiner also says that other significant conditions include, "arteriosclerotic and hypertensive heart disease; fentanyl intoxication; recent methamphetamine use." The manner of death was deemed to be homicide.
——
New details are being revealed in regards to the death of George Floyd.
On Monday afternoon, an independent autopsy ordered by George's family found his passing was "caused by asphyxia due to neck and back compression that led to a lack of blood flow to the brain." 
"The independent examiners found that weight on the back, handcuffs and positioning were contributory factors because they impaired the ability of Mr. Floyd's diaphragm to function," the report released to E! News from George's family attorney stated. "From all the evidence, the doctors said it now appears Mr. Floyd died at the scene." 
The news comes a week after a video showed a white police officer pinning George to the ground next to the back tire of his patrol car with his knee on the man's neck. 
Officer Derek Chauvin, who has been identified as the man who knelt on George's neck, was arrested and charged with third-degree murder and manslaughter on Friday. He was among four officers fired last week for their involvement in George's detainment. E! News has reached out to Derek's attorney for comment. He has not publicly commented on the charges. 
The FBI and the Minnesota Bureau of Criminal Apprehension continue to investigate the incident that originally started because George had been handcuffed for allegedly passing a phony $20 bill at the corner store.
Since the incident went viral, protests have been held around the world as millions of people stand in solidarity with the black lives matter movement.
From Los Angeles and New York to London and Dublin, protestors have organized peaceful protests to honor George.
Members of George's family including his younger brother Terrence Floyd also traveled to the scene where he passed away. 
"When you spoke to him, he always wanted to motivate you, no matter what you was going through," Terrence shared on Good Morning America before describing George as a "gentle giant" who was about "peace" and "unity." 
After participating in a prayer vigil today alongside Terrence, George's family attorney released a statement. 
"Not only do all of the officers responsible for the death of George Floyd need to be jailed, but in addition officers who assault innocent victims all over our country must be held criminally accountable," Sanford Rubenstein shared with E! News. 
"E! stands in solidarity with the black community against systemic racism and oppression experienced every day in America," the network said in a statement on May 31. "We owe it to our black staff, talent, production partners and viewers to demand change and accountability. To be silent is to be complicit. #BlackLivesMatter."