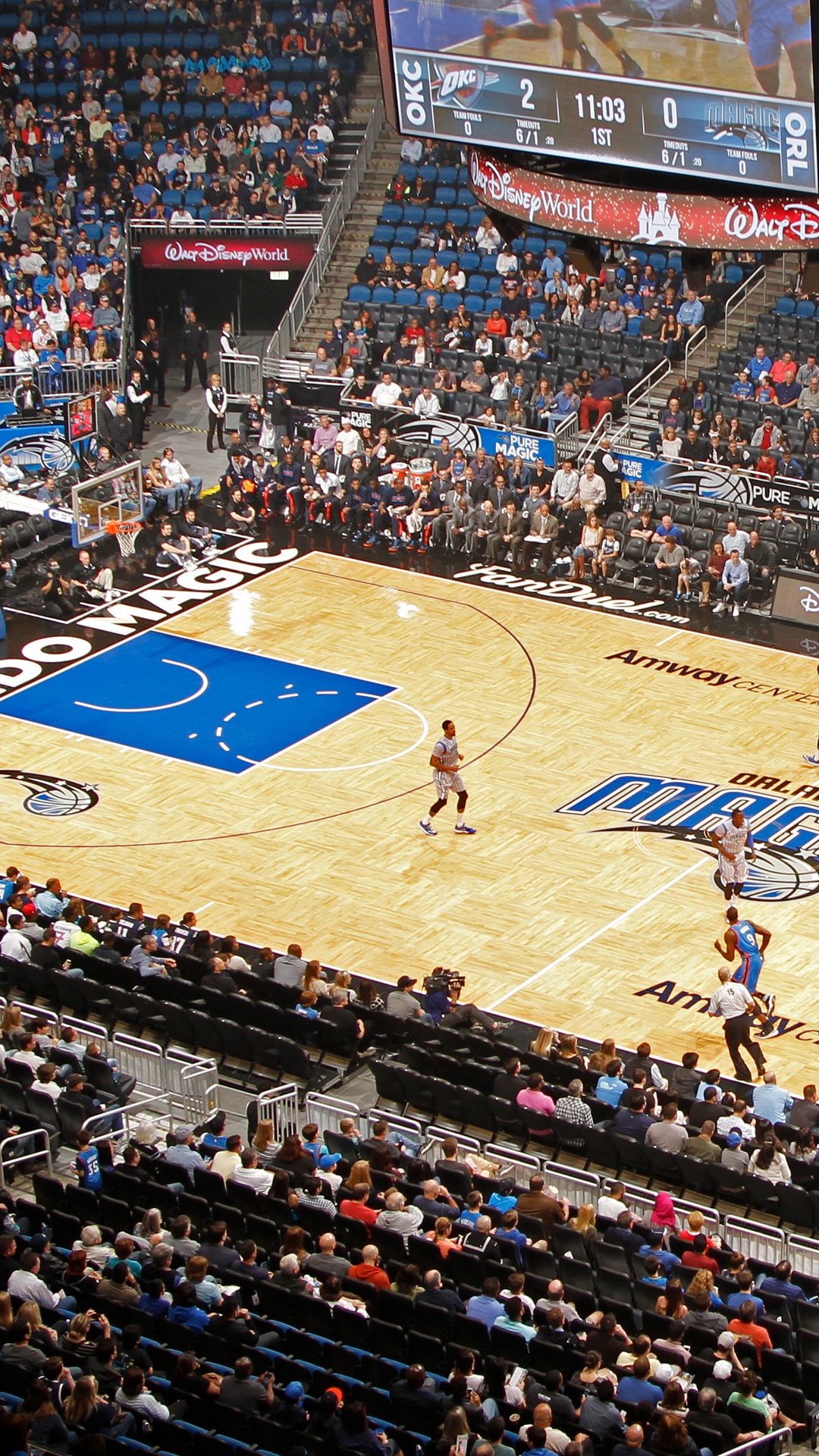 Paul Chapman/NBAE via Getty Images
UPDATE: The 2019-2020 basketball season is officially a go.
On Thursday, the NBA Board of Governors approved a plan to resume games with 22 teams returning to play on July 31 at Disney's ESPN Wide World of Sports Complex in Orlando, Fla. The selected teams are set to play eight regular season games before entering a full four-round playoff bracket.
"The Board's approval of the restart format is a necessary step toward resuming the NBA season," NBA Commissioner Adam Silver said. "While the COVID-19 pandemic presents formidable challenges, we are hopeful of finishing the season in a safe and responsible manner based on strict protocols now being finalized with public health officials and medical experts. We also recognize that as we prepare to resume play, our society is reeling from recent tragedies of racial violence and injustice, and we will continue to work closely with our teams and players to use our collective resources and influence to address these issues in very real and concrete ways."

______
NBA fans will be excited to know that there's still chance for a 2019-2020 season.
The league posted an official statement to Twitter today from NBA Chief Communications Officer Mike Bass. "The NBA, in conjunction with the National Basketball Players Association, is engaged in exploratory conversations with The Walt Disney Company about restarting the 2019-20 NBA season in late July at Disney's ESPN Wide World of Sports Complex in Florida as a single site for an NBA campus for games, practices and housing," the statement read.
In March, the league suspended gameplay indefinitely after Utah Jazz player Rudy Gobert tested positive for COVID-19, causing multiple teams to enter self-quarantine. In April, NBA Commissioner Adam Silver admitted that the total of confirmed cases in the league exceeded ten.
"Our priority continues to be the health and safety of all involved," the statement continued. "We are working with public health experts and government officials on a comprehensive set of guidelines to ensure that appropriate medical protocols and protections are in place."
Watch:
Justin Bieber, Katy Perry & More React to Coronavirus
The idea of officially cancelling the season has been met with mixed feedback.
Some players, industry insiders and fans feel it is best to cancel the season, whereas some players are eager to get back on the court.
In a recent report by CNBC, some team executives and agents expressed interest in taking the entire season off in order to focus on setting better health precautions for the following year of play. And as much as the conversation is surrounding the safety of players, much of it comes down to the billions of dollars at stake.
But many players were upset with the report, especially league leader LeBron James.
"Saw some reports about execs and agents wanting to cancel season???" James said on Twitter. "That's absolutely not true. Nobody I know saying anything like that. As soon as it's safe we would like to finish our season. I'm ready and our team is ready. Nobody should be canceling anything."
But in an interview with The New York Times in late April, Dr. Anthony Fauci, Director of the National Institute of Allergy and Infectous Diseases, didn't seem too confident.
"If you can't guarantee safety," Fauci told the paper. "Then, unfortunately you're going to have to bite the bullet and say, 'We may have to go without this sport for this season.'"
However, this announcement isn't the first step towards a return to basketball.
Many NBA teams began reopening their own practice facilities earlier this month.
"Teams will be allowed to make facilities open to players on a voluntary basis for individual work, but larger group workouts will still be prohibited," ESPN's Adrian Wojnarowski tweeted when the announcement was made. "In NBA markets that aren't loosening restrictions, league plans to work w/ teams on other arrangements for players."
(This story was originally published on Saturday, May 23, 2020 at 2:55 p.m. PST)