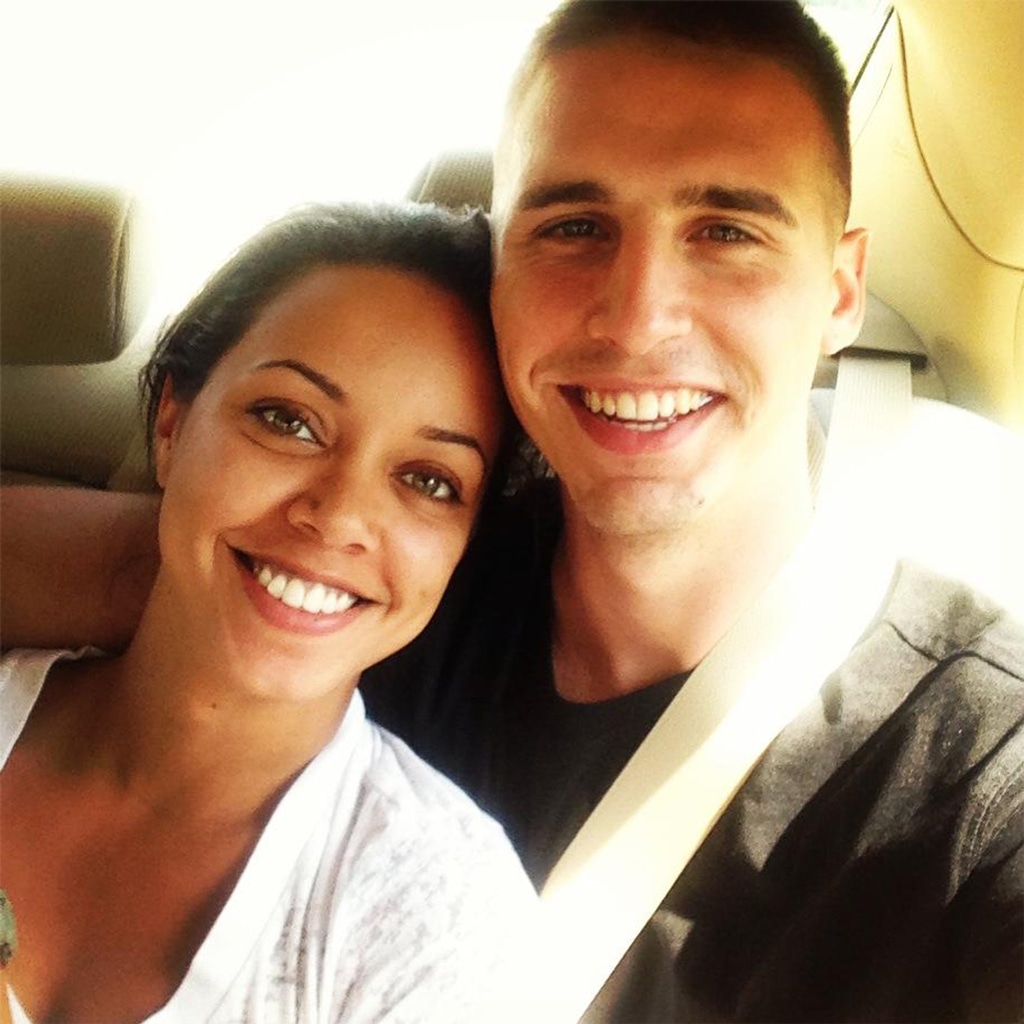 Facebook
Actor Hagen Mills shot ex-girlfriend Erica Price before turning the gun on himself, Price's mother reveals in a new interview. 
Two days after Mills, whose credits included Baskets and Swedish Dicks, died in an attempted murder-suicide in Kentucky, Tammy Green-Price tells The Daily Mail she witnessed the terrifying incident and even "prepared to die" while protecting the couple's 4-year-old daughter. 
According to Green-Price, Mills forcefully entered her home and tied her arms with duct tape as he waited for Erica to come home. Upon her arrival, Green-Price says Mills shot her daughter at point-blank range. Authorities previously confirmed to E! News that Erica had suffered gunshot wounds to her arm and chest, but was able to identify the 34-year-old star as the shooter. 
"I thought I was next," Green-Price recalls. "But the baby was behind me and my only real thought was to shield her. I somehow managed to nudge her down on the couch then closed my eyes and prepared to die."
She adds, "I heard the gun go off, I heard his body hitting the floor and I finally opened my eyes and realized I was alive."
Meanwhile, Green-Price says Erica was able to safely drag herself into another room and call 911. Erica, who remains hospitalized in stable condition, is described by her mother as a "beautiful person, she's a very giving, kind soul."
"She has never bothered anybody," she says.
Watch:
In Memoriam: Fallen Stars of 2020
As for Mills, Green-Price calls him a "very troubled soul" who had been "terrorizing" her daughter after their breakup. 
The actor's criminal history has also come to light after his death. On March 30, 2020, Mills was arrested and charged with first degree rape, sodomy and kidnapping. Just over a month later on May 6, he was released on bond. 
"I'm very, very angry," Green-Price tells The Daily Mail. "Everyone failed here. The authorities failed by offering this man bail. His family failed by getting him out but not giving him the mental health help he needed."