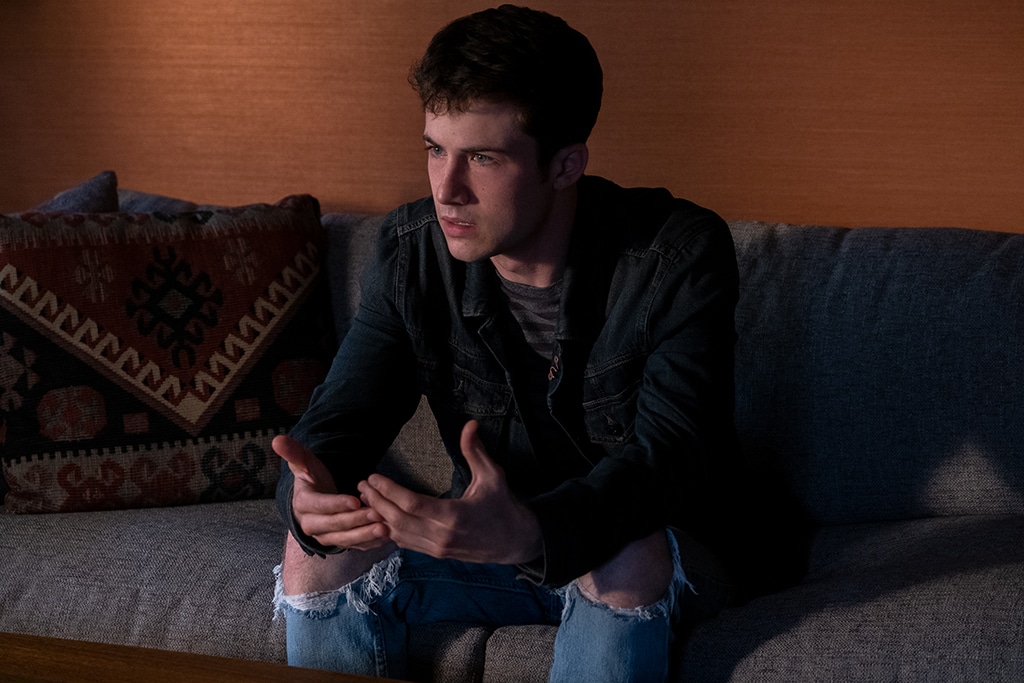 Netflix
One thing we know for sure is this: Secrets don't stay hidden at 13 Reasons Why's Liberty High School.
In the new trailer for the finale season of 13 Reasons Why, Justin (Brandon Flynn) tells Clay (Dylan Minnette) not to freak out. Easier said than done when somebody has painted, "Monty was framed" in the school.
It's senior year and the kids are trying to keep all the secrets buried. But with so many tying them together, will that even be possible? And as the pressure mounts surrounding Montgomery de la Cruz (Timothy Granaderos) and the murder of Bryce Walker (Justin Prentice), trust is tested.
"What if they're watching all of us?" Jessica (Alisha Boe) asks.
Clay is clearly tortured by the secrets he's been keeping for the last three seasons. Can he graduate and move on from it all? "At some point, isn't it, like, enough is enough?" Justin asks.
"Before they can say goodbye, the crew of friends will have to band together one last time to keep a dangerous secret buried, try to make peace with the past four years, and face final, heartbreaking choices that might alter their lives forever," Netflix teased.
Watch:
"13 Reasons Why" Stars Reflect on Katherine Langford's Exit
The cast of the final season also includes Miles Heizer, Grace Saif, Christian Navarro, Ross Butler, Devin Druid, Anne Winters, Deaken Bluman, Tyler Barnhardt, Austin Aaron, Inde Navarrette, RJ Brown, Steven Weber, Brenda Strong, Amy Hargreaves, Josh Hamilton, Mark Pellegrino and Jan Luis Castellanos.
The final season of 13 Reasons Why debuts on Friday, June 5 on Netflix.