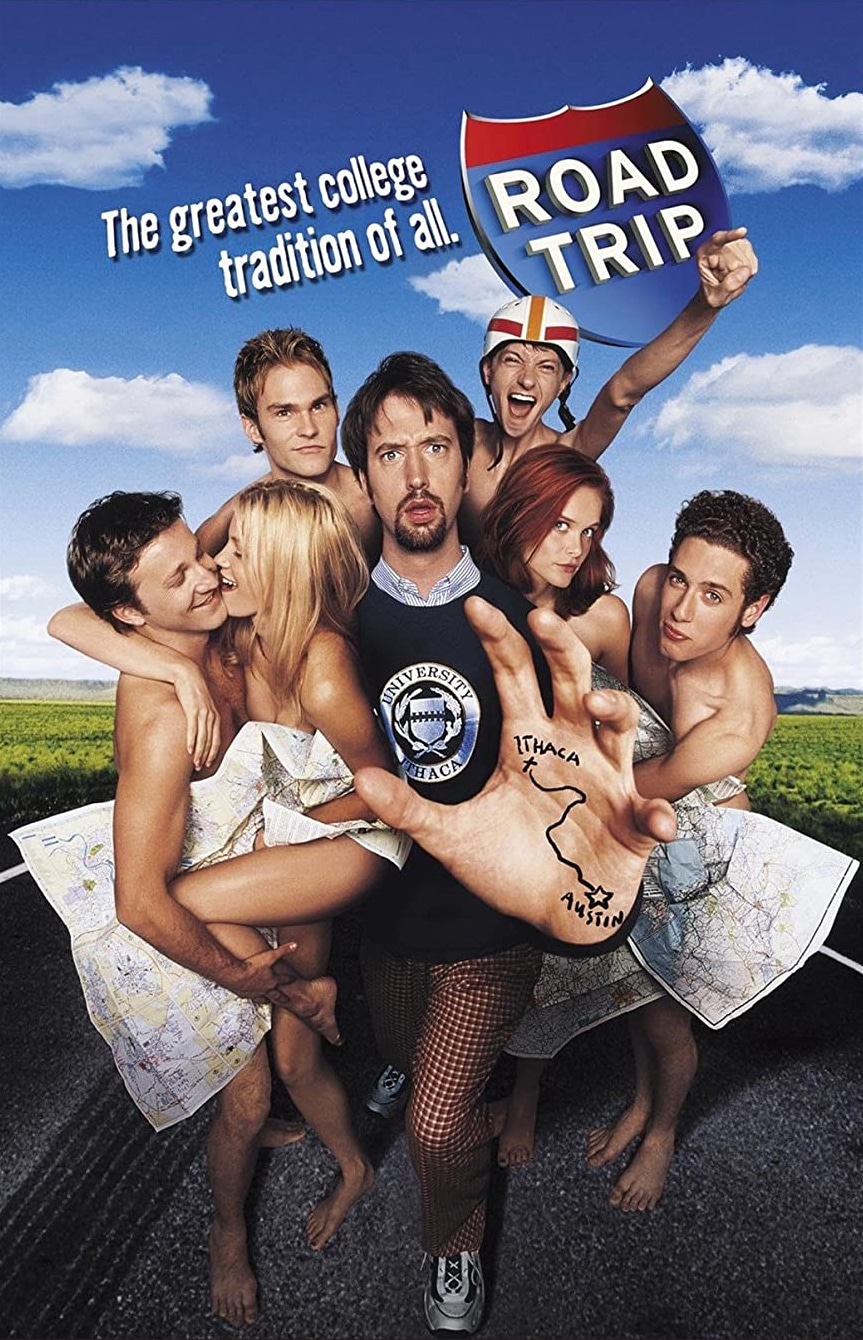 Dreamworks
How do we top Jason Biggs doing it with a pie...?
Such was surely the question on countless filmmakers' lips after the box office success of American Pie, which spurred the urge to fill theaters with debauched hi-jinks that young gentlemen especially would find funny.
Todd Phillips perfected that formula over the course of the 00s, and he started with 2000's Road Trip, a raunchy gross-out fest cranked up to 11 about a fairly normal college student played by Breckin Meyer who hits the road to intercept a sex tape of him and a one-night stand that was accidentally mailed to his girlfriend, played by Rachel Blanchard, who's at another school. And of course he wouldn't embark on such an important mission alone...
Sex is had between expected and unexpected partners, a prostate is probed, French toast gets a dusting of flop sweat, a mouse is molested by Tom Green. Phillips, who also wrote the story with Scot Armstrong, packed it all in, and even borrowed Stifler from what would soon be a whole American Pie franchise for the ride.
Watch:
Seth Green & Breckin Meyer Play Late '90s 'Degrees of Separation'
"I find the term 'gross-out comedy' sort of dismissive," Phillips, ready to go to bat for whatever he was working on since the beginning, told the BBC in 2000. "It's very easy to be gross, it's very hard to be funny. I think why Road Trip works is not because of the gross stuff, it's because of the characters."
And since 20 years is a bit of time, definitely enough time for a few twists and turns on everybody's journey, let's get a load of what these miscreants all looked like then vs. now:
Road Trip made almost $120 million worldwide and put Phillips on the dude-comedy map—though, as he would be quick to point out, each of those dudes has a purpose.