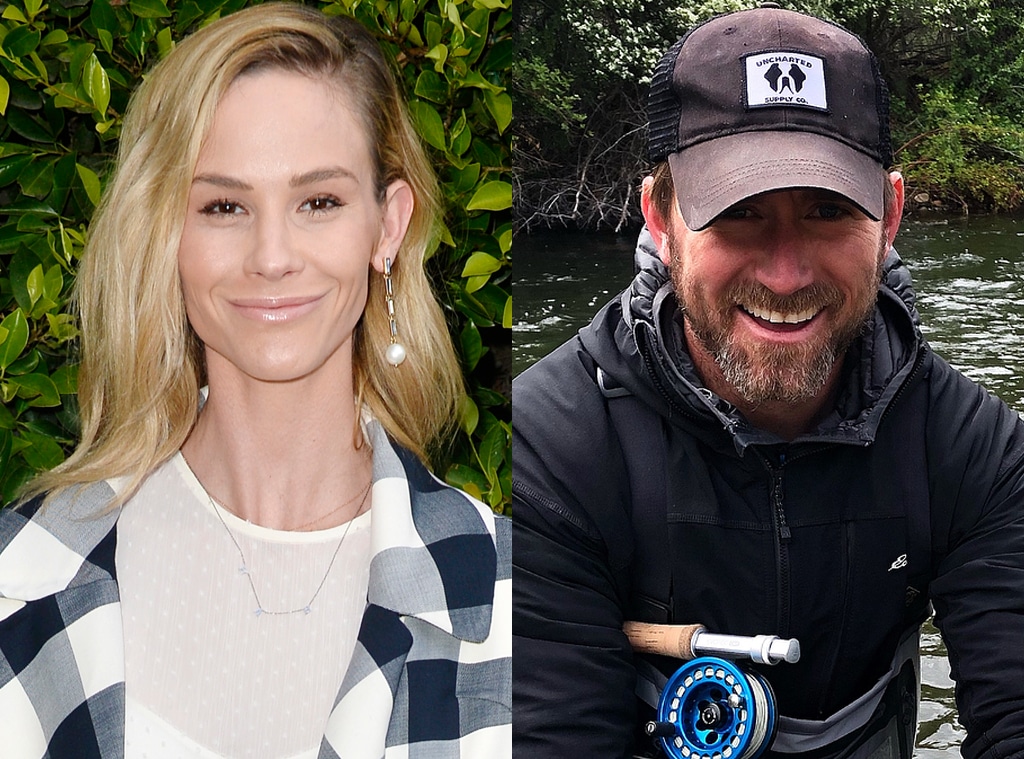 Jerod Harris/Getty Images / Christian Schauf/Instagram
Meghan King Edmonds is getting a second chance at love. 
The former Real Housewives of Orange County star is dating entrepreneur Christian Schauf, a source confirms to E! News. The new romance comes just over six months since she and Jim Edmonds' messy divorce first made headlines. 
We're told Meghan and Christian are currently spending time together after she and her kids recently flew from Los Angeles to St. Louis, Miss., where Jim lives. Our source says the former MLB pro is keeping their daughter Aspen and twin boys Hayes and Hart quarantined at home for the time being. 
It's not yet known how Meghan, 35, first crossed paths with Christian, who lives in Utah and hosts the Life Uncharted podcast. He's also the founder of Uncharted Supply Company, which sells emergency preparedness kit. 
Christian's website describes himself as "a serial adventurer, athlete, entrepreneur and philanthropist... In his downtime he lends aid to those in need, performs charity work in the world's most dangerous cities, and chases adventure in every sense of the word."
Watch:
Meghan King Edmonds Breaks Silence Amid Jim's Cheating Scandal
Meanwhile, Jim has also moved on from their five-year marriage. He's currently dating Kortnie O'Connor, who Meghan has said she and Jim once had a threesome while they were still together. 
And though she's yet to publicly discuss her new relationship, Meghan did detail what she's looking for in a partner on her Intimate Knowledge podcast. 
"I just want a partner who is supporting me and isn't jealous or trying to suppress. Someone who grows with me instead of staying stagnant at a certain place. To me, that's intimacy," Meghan shared on the show. "I just need that partner next to me who's going to hold my hand and sees me."
In Touch was first to report the news.