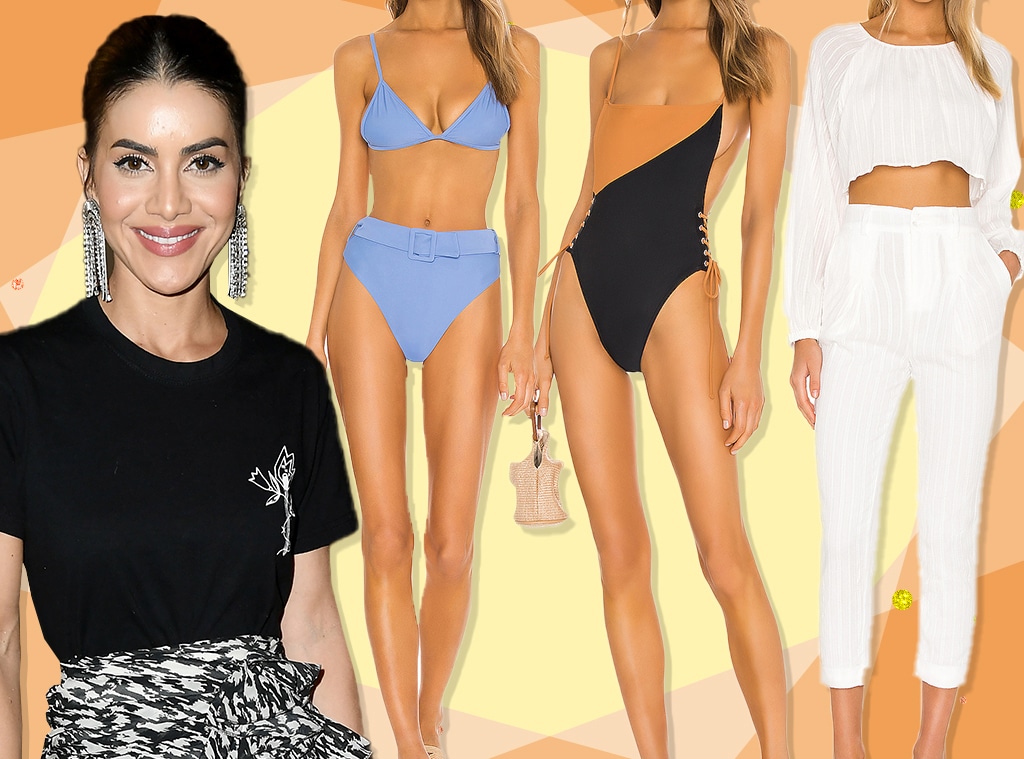 Dominique Charriau/WireImage
Santos One Piece
"This is my absolute favorite piece from our swim collection (I love all of them but if I had to choose!)," Coelho shares. "The nude and black color scheme is so chic, the square neckline is so flattering with just the right amount of cleavage on the side, and the lace-up details on the sides are super sexy. You can also double it as a bodysuit and wear it with jeans and a blazer for your day-to-day."
Santana Top & Paulista High-Waist Bottoms
Need a good tanning suit? Coelho says this one's the one. "This sky blue color is so stunning and makes you look super tan, and the triangle top style is the best to tan in. The high-waisted bottoms feature a chic belt detail that makes the whole look feel expensive."
Sao Paulo Bikini & Skirt
"Crochet reminds me so much of Brazil so this one feels like beach days at home," says Coelho. "I love the nude color and unique texture the crochet fabric provides, and the matching skirt is perfect for covering up when you're ready to transition into a beach or poolside evening."
Sofara Top & Calla Pants
"White is one of my favorite colors for spring and summer because it's light, airy, and makes you look tan," Coelho says. "This striped linen set is comfortable yet polished for wherever your day might take you. The pants are high-waisted so they're super flattering and hit right at your ankle, so they look just as good with flats as they do with heeled sandals."