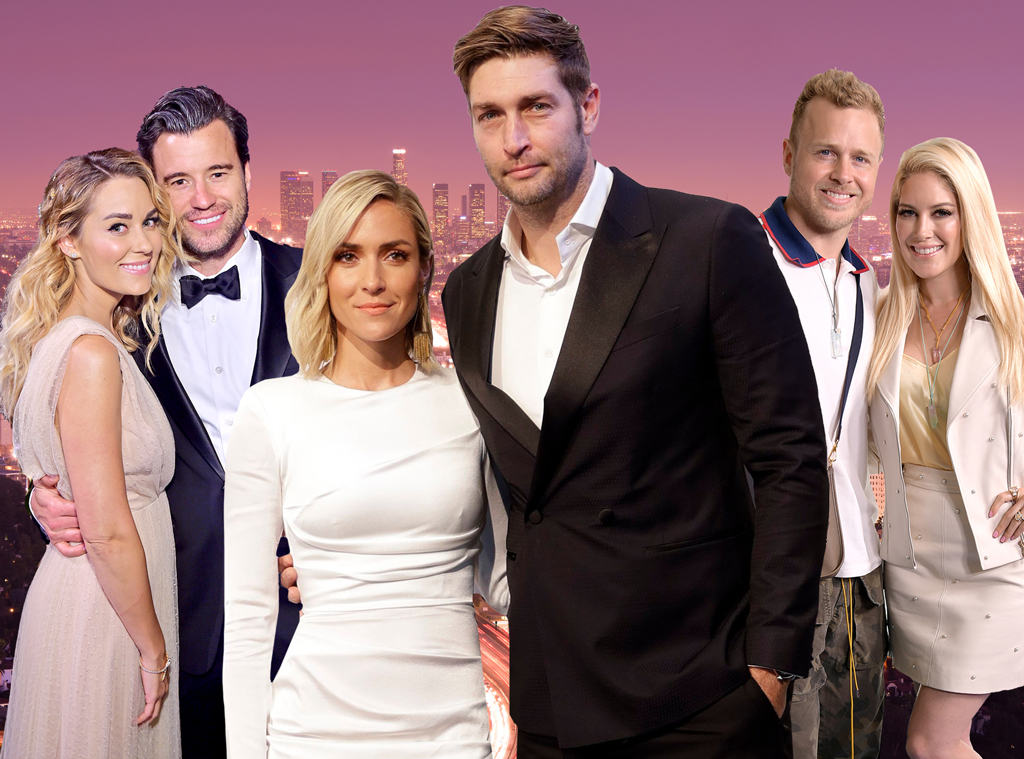 Shutterstock; Getty Images/E! Illustration
For a show in which relationship drama lurked around every corner, most of the stars of The Hills have had relatively undramatic personal lives since venturing out into the real world—the one with no studio backdrop, that is.
Of course, just a few months of Heidi and Spencer Pratt's antics back in the day more than made up for the lack of any shocking scandals coming from, say, Whitney Port's corner, but truly, compared to some shows' casts, these folks have proved to be pretty chill in their later years (i.e. their 30s). 
And yet a love story doesn't have to be explosively dramatic for it to take a sad turn, as Kristin Cavallari pointed out amid the news that she and her husband of almost seven years, Jay Cutler, are divorcing.
"From the outside, things are so perfect and things are so great," she mused on Very Cavallari. "But actually, they're not. And that sucks. It sucks. That's the thing, though, with marriage... it's ups and downs."
She added, "But in two months we could be up here again... that's how we've always been, our whole relationship. It is what it is."
It really doesn't get more basic then that.
Related:
Kristin Cavallari & Jay Cutler Divorcing After 10 Years Together
But when you take a group of people, such as the cast of an iconic MTV show that helped define the '00s, and examine how life has unfolded for them since, you're bound to get a variety of outcomes when it comes to their romantic relationships. 
While surely there will be a lot more to be written down the road, here's the story so far:
As for Kristin and Jay, a source told E! News that their split wasn't "out of the blue. They've been trying to make it work for a while." One thing we were told rather bluntly: They didn't break up because of any cheating.
Another source added, "They have really tried to make it work for years, but are on different pages about lifestyles and were arguing a lot."
No need to add a plot twist when the real story will ultimately write itself.
(To see Kristin and Jay's romance on Very Cavallari, you can catch up on all the episodes here.)