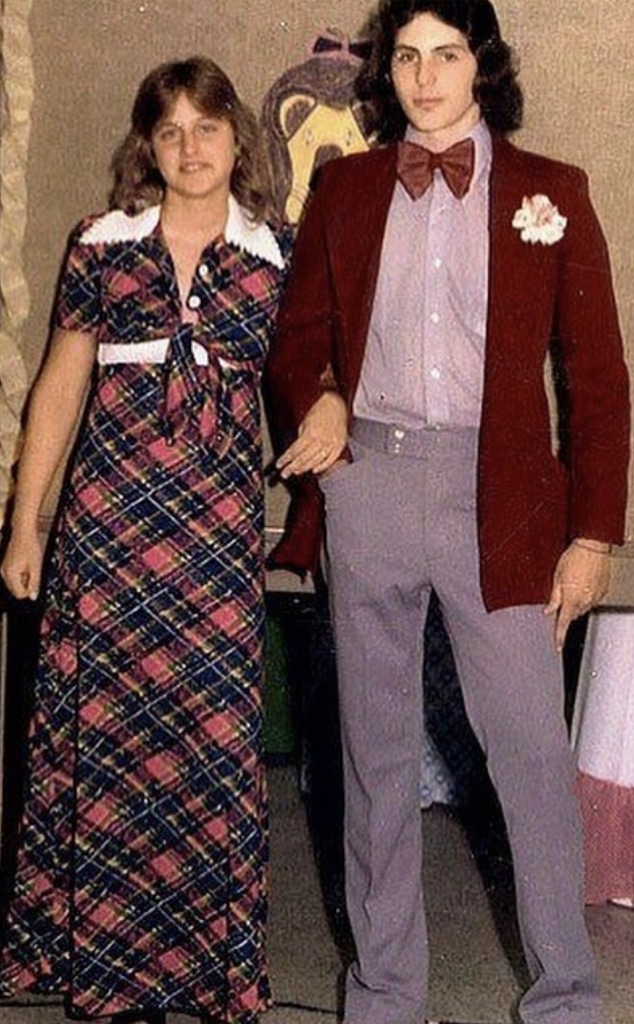 Ellen DeGeneres Instagram
Attention any and all high schoolers: Get up and have a little fun today.
No matter how old or young you are, chances are your biggest spring plans have been adjusted because of the Coronavirus.
Brides and grooms have had to postpone weddings. Birthday parties and graduations have been put on hold. And for many high school juniors and seniors, an unforgettable night of prom just isn't in the cards anymore.
But on Tuesday afternoon, Ellen DeGeneres took to Instagram with a special throwback photo from her high school dance. While the picture may grab your attention, it's the call to action that has students even more excited.
"If your prom was supposed to be this weekend, I wanna see your gorgeous prom outfits" the Ellen DeGeneres Show host shared with her followers. "This was mine, so the bar is low. Post yours with #ellenprom. I promise you'll wear them to prom soon. #NationalPromDay."
As you likely could have guessed, many students immediately showcased their looks of what they would have worn to the biggest dance of the year.
Watch:
Celebrity Livestreams to Watch While Social Distancing
And yes, even a few parents couldn't help but post their throwback photos from prom night.
Earlier this month, Ellen announced on Twitter that The Ellen DeGeneres Show has suspended production to ensure everyone on her team stays healthy. Since then, the talk-show host has been staying home and practicing social distancing with wife Portia de Rossi.
Most recently, Ellen appeared on iHeartRadio's Living Room Concert for America hosted by Elton John to share some words of encouragement.
"I hope you're staying safe and healthy and listening to all the smart people, washing your hands and wearing the same sweatpants three days in a row. That's what I'm doing," she shared. "I want to say I'm so grateful for all of the doctors and nurses all around the world, all of the first responders, all of the people keeping our supermarkets stocked—you are our heroes right now. Thank you so much. Everybody should be applauded for that."
Ellen added, "Also, if you can help, please [donate to Feeding America or First Responders Children's Foundation]."
As of press time, the event raised nearly $8 million dollars including $500,000 donations from Proctor & Gamble and Fox.