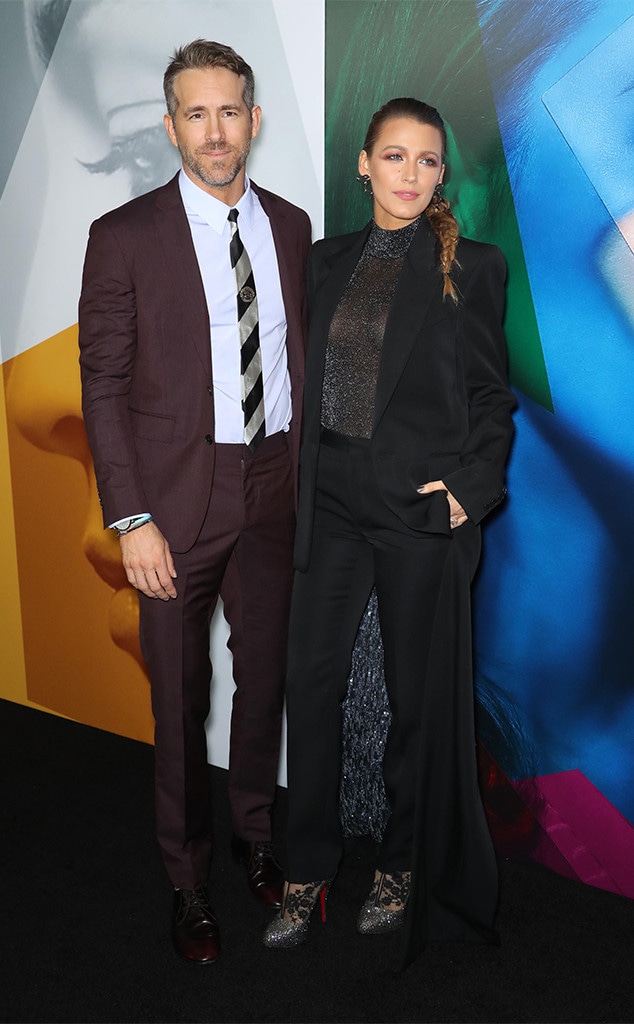 JOHN NACION/startraksphoto.com
Blake Lively and Ryan Reynolds are stepping up once again for an important cause.
Two weeks after the Hollywood couple donated $1 million to Feeding America and Food Banks Canada, the famous duo is giving back once again.
E! News can confirm Blake and Ryan made a personal donation of $100,000 to each of the four hardest hit hospitals in New York including Elmhurst, NYU Hospital, Mount Sinai and Northern Westchester.
We're told the couple wants to continue encouraging people around the country to help their communities, local hospitals and healthcare workers during this time.
But wait, there's more! Shortly after Mint Mobile announced they would be providing all customers with free unlimited high-speed data add-ons through April 14, Ryan decided to let customers personally know about the gesture. So how did he do it? He called Mint Mobile customers to let them know directly. Spoiler alert: The reactions on social media are priceless.
Like many celebrities, Blake and Ryan have urged their social media followers to practice social distancing and stay home during the Coronavirus.
Watch:
Ariana Grande & More Urge Fans to Practice Social Distancing
But their generous donations to important causes have already made a difference for many. After the couple donated to Feeding America, the organization expressed their gratitude online.
"Thank you, Ryan and Blake, for your incredible support. Your gift means so much to us and the millions of people we serve," the volunteer program wrote on social media. "And to everyone who you inspire to give during these uncertain times - every dollar and minute makes a difference."
Aviation American Gin, which is owned by Ryan, has also stepped up in recent weeks to make a difference.
Last week, the company announced they were starting a tab by donating $15,000 to the United States Bartender's Guild and will be adding an additional 30% tip for every bottle delivered through May 1st.
"Do your part to #FlattenTheCurve while we Support Those Who Serve Us. #TipYourBartender," the company shared on Instagram.
Giving is contagious! See how more Hollywood stars are giving back during the Coronavirus pandemic here.