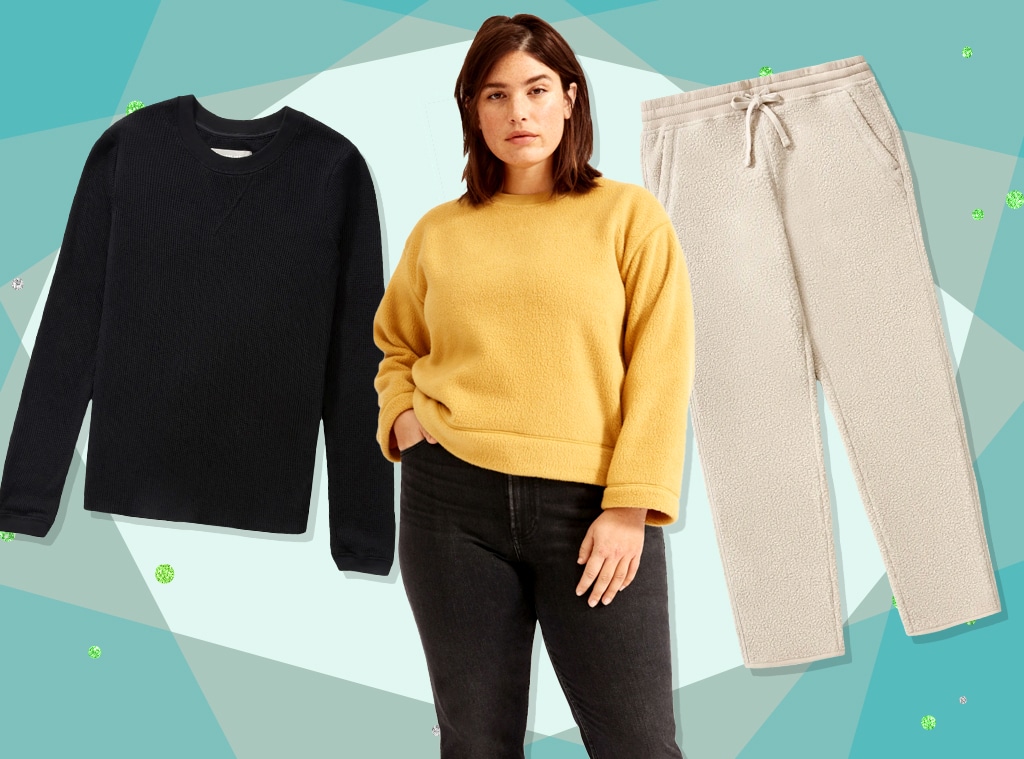 E! Illustration
The Perform Legging
Whether you're working out from home, or just keeping it casual while you work, these leggings will support your efforts. Grab them in a variety of colors, and you'll benefit from an extra-high waist, lightweight compression, an inside pocket and minimal seams. And they're made of sweat-wicking nylon that's 58% recycled.
The Henley Waffle Tee
Four colors. 100% cotton. A classic henley done thermal-style. What's not to love? It also has a three-button neckline with ribbed cuffs and a boxier cut, so it'll work tucked or untucked, as a base layer or solo, or however you want to wear it. It's the perfect versatile piece.
The Long-Sleeve Waffle Tee
A classic staple that belongs in every wardrobe, Everlane's long-sleeve waffle tee works casual, or even a little dressy, if you want to throw a blazer over top. But as a work-from-home piece, it's cozy without being sweatshirty, so you'll still feel like you're putting an effort into your weekday attire, even if all your meetings are on Zoom.
The ReNew Fleece Sweatpant
You can't do cozy without sweatpants! And these ones definitely fit the bill. They're fleece, and they're super soft... so much so that you'll be amazed to learn everything but the trimming is made from 100% recycled polyester derived from 52 plastic water bottles! They have a ribbed waistband and pockets for snacks, and come in two colors.