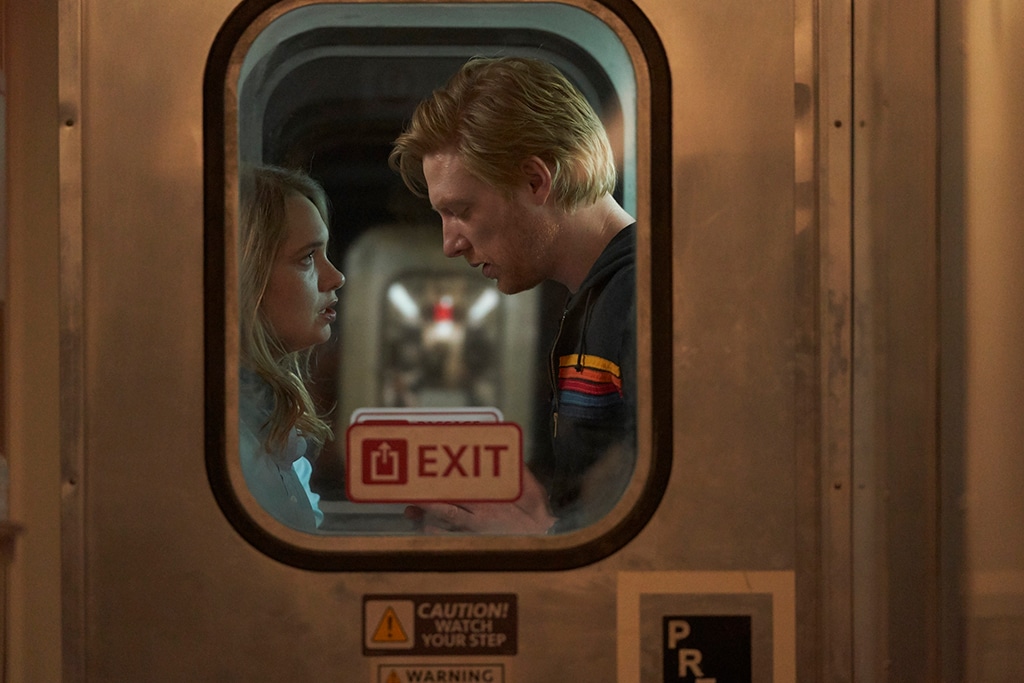 HBO
So, you make a pact with a now-ex to take off whenever one of you sends a message that simply says "RUN." What do you do when you get that text 17 years later? That's what Run, the new HBO series from Vicky Jones, is all about. Executive produced by Jones and Fleabag's Phoebe Waller-Bridge, Run stars Merritt Wever of Nurse Jackie and Unbelievable fame as Ruby Richardson, as well as Star Wars' Domhnall Gleeson as Billy Johnson.
Described as a romantic comedy thriller, the series follows Ruby after she walks away from her life in the suburb to join Billy on a trip across America.
"Why did you text me? Did you breakup with someone? Do you hate your job?" Ruby asks in the new trailer. "Please don't bulls—t me that your life is so brilliantly perfect, because if it was you wouldn't have texted, 'RUN,' and you wouldn't be sitting on this train."
But Ruby texted "RUN" back.
Waller-Bridge appears as Laurel, a woman Billy and Ruby meet on their journey; Mad Men and GLOW veteran Rich Sommer as Laurence, Ruby's husband; Tamara Podemski as police detective Babe Cloud and The Good Wife star Archie Panjabi as Fiona, Billy's former personal assistant.
Jones and Waller-Bridge go way back. The two founded the DryWrite Theatre Company and in 13 Jones directed Waller-Bridge's stage production of Fleabag. Jones also serve as writer on Killing Eve, which Waller-Bridge created.
Additional executive producers include Jenny Robins, Kate Dennis, Emily Leo and Oliver Roskill.
Run debuts Sunday, April 12 at 10:30 p.m. on HBO.