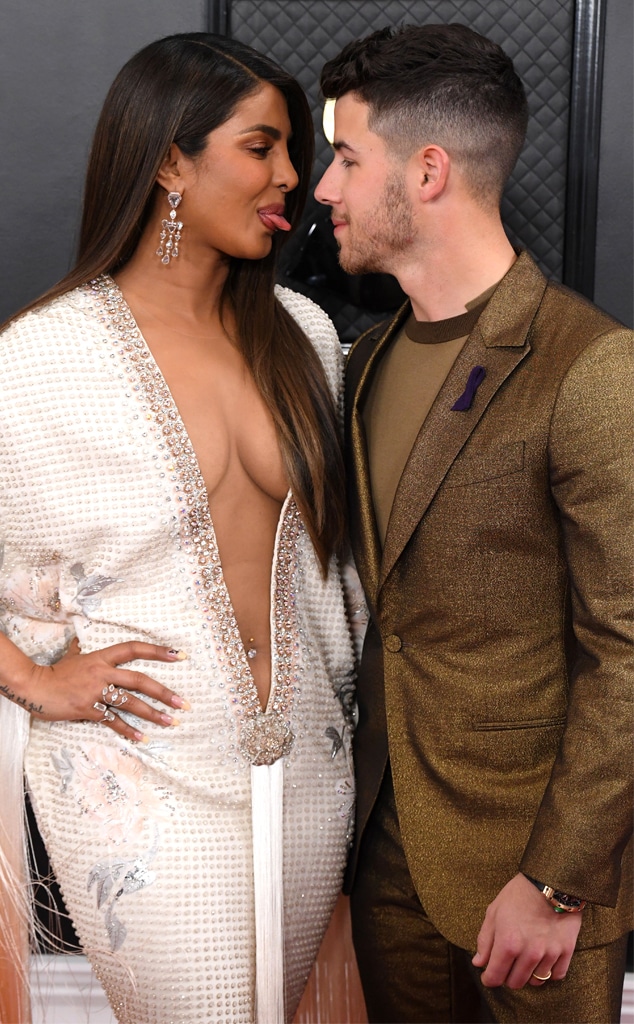 David Fisher/Shutterstock
If you ask Priyanka Chopra Jonas, there's a whole lot to love about Nick Jonas.
Sure, he's a talented musician who can sell out arenas around the world. Yes, he values family and quality time with those he loves. But there's also the way he supports his wife that is worth celebrating.
"I really feel like being with someone like my husband now, there's such an incredible power, and it's so attractive to me that he has no—he, he feels empowered when he sees me empowered," Priyanka explained in Diane von Furstenberg's Spotify podcast InCharge with DVF. "Like he'll stand on a carpet on the side and watch when they're taking pictures. He'll like, want to see things I've done. Like, he feels so proud."
If that's not enough to get your heart burnin' up, there's more.
"We wrote like five things that we love about each other," Priyanka recalled. "And the first thing he said was your ambition. I've never heard a guy say that."
The qualities displayed by Nick remind the actress of her father who she continues to look up to in more ways than one.
"I always tell him that. I feel like my mother manifested him in my life. And you know, they always say that girls end up marrying someone who's like your father, and Nick is," Priyanka gushed. "He's someone who's the life of a party."
She continued, "He'll always have friends around him, he'll make people laugh, super thoughtful, conscientious, kind. I do feel like I ended up marrying a version of my dad."
As pop culture fans know, the couple's romance started in an unconventional way. In the podcast episode released today, Priyanka recalled the moment Nick direct messaged her on Twitter.
Watch:
Priyanka Chopra Wants Kids With Nick Jonas!
While it took about three years to properly go on a date, sparks immediately flew. "I mean, he says he always knew," the actress shared. "It sort of took me by surprise, and it just swept me off my feet like instantly. It was crazy how natural it felt."
These days, the couple is taking some time off from work commitments amid the Coronavirus. Both parties are also encouraging fans and followers to follow the advice of health officials.
"With everything going on in the world right now, I wanted to send you all some extra love and prayer," Nick shared on Instagram. Priyanka added, "Staying home during this time is the safest thing to do."