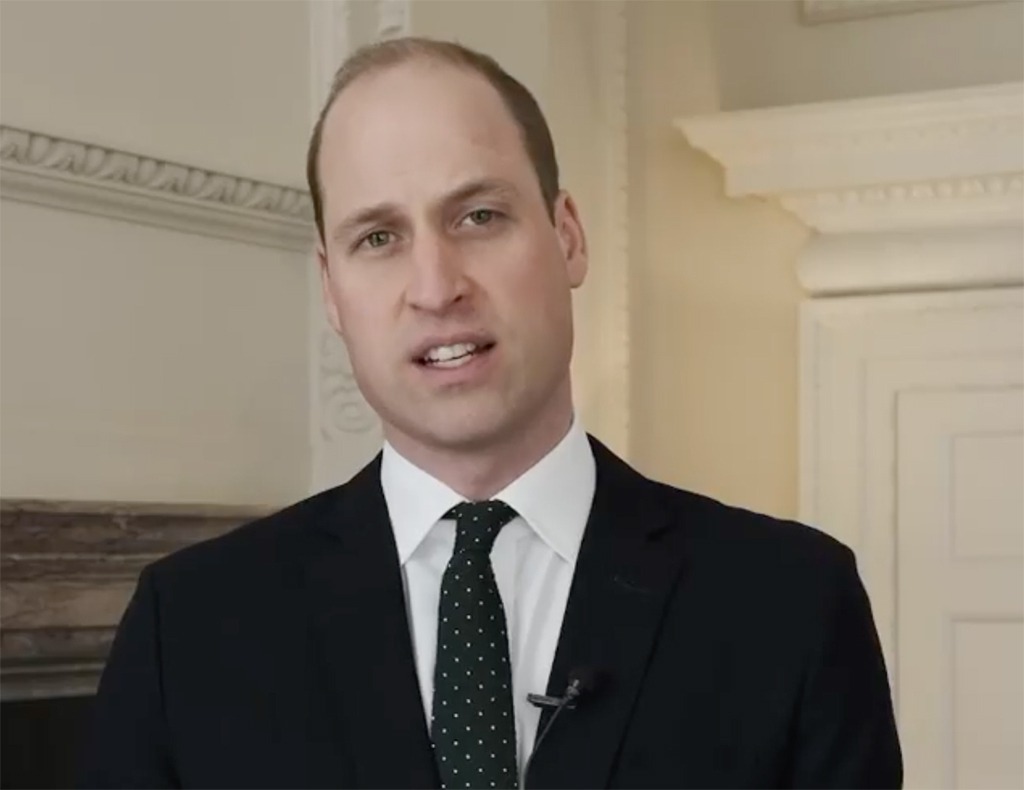 Instagram / Kensington Palace
Prince William offered words of encouragement amid the ongoing coronavirus pandemic while promoted the work of a U.K. disaster charity in a special video message posted on Kensington Palace's social media pages on Wednesday.
In the clip, which marks the first official recorded public and personal remarks about the crisis by a senior royal, the 37-year-old Duke of Cambridge addressed efforts being made by the National Emergencies Trust to help those in need. The group has launched a fundraising appeal.
"Whenever and wherever adversity strikes, the people of the U.K. have a unique ability to pull together," William said. "The way that local communities support those affected shows the very best of our values and human nature. The public's desire to help in the wake of tragedy needs to be managed and channeled in the best possible way, which is why the establishment of the National Emergencies Trust was so important."
"I said at its launch last year that I dreaded the day when it would be needed," he continued. "Sadly, with the outbreak of COVID-19, that day has come faster than any of us would have hoped. But now, more than ever, I am grateful that the National Emergencies Trust exists."
He added, "It will ensure that support reaches those across the U.K. who need it most, as quickly and efficiently as possible. And it will help to ensure that all our efforts to overcome this challenge are channeled in the best possible way."
Earlier on Wednesday, William's brother Prince Harry and wife Meghan Markle shared a message of support of their own.
"These are uncertain times. And now, more than ever, we need each other," their post read. "We need each other for truth, for support, and to feel less alone during a time that can honestly feel quite scary. There are so many around the world who need support right now, who are working tirelessly to respond to this crisis behind the scenes, on the frontline, or at home. Our willingness, as a people, to step up in the face of what we are all experiencing with COVID-19 is awe-inspiring. This moment is as true a testament there is to the human spirit."
Watch:
Prince Harry & Meghan Markle Share Message Amid Coronavirus Pandemic
The coronavirus pandemic has prompted millions of schools worldwide to shut its doors, with some offering online classes. E! News had confirmed that William and wife Kate Middleton's eldest kids Prince George, 6, and Princess Charlotte, 4, will be homeschooled for the time being.