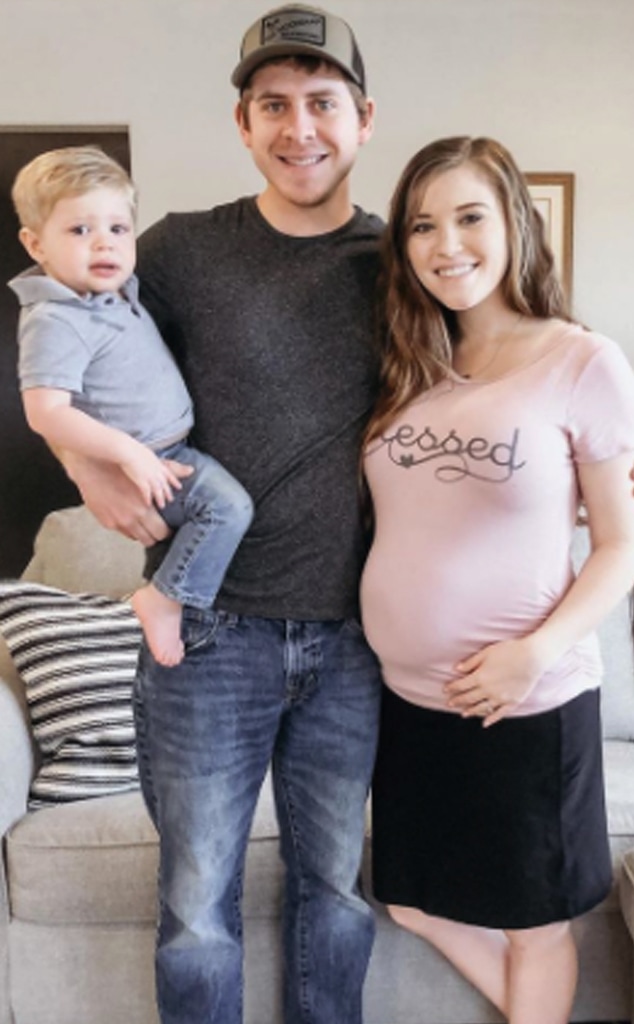 Joy Anna Duggar / Instagram
Congratulations are in order for Joy-Anna Duggar.
The Counting On star announced on social media that she is pregnant and expanding her family with husband Austin Forsyth.
"Yes... it's true! @austin4site and I are PREGNANT again!" Joy-Anna shared on Instagram. "Ahhh!!! It's been quite the crazy journey these last few months, but we are so thankful that mom and baby are healthy! We will give a more detailed update soon, but for now, go to our YouTube channel to find out the GENDER and to watch this journey we've been on."
In the video just released, Joy-Anna chronicled every step of the pregnancy including the moment she found out it was true and the moment she told her husband.
"I cannot believe it. If it's true, I'm shocked. I'm not as scared as I thought I'd be after miscarrying at 20 weeks," she shared. "I thought I was going to be so nervous, but I'm not. I'm excited. It's crazy."
While the doctors were initially "kind of concerned" about the pregnancy, tests showed the baby looking healthy. And for those wondering about the sex, doctors confirmed the couple is expecting a baby girl.
"I could not believe it. I just started crying. I didn't even know what to say," Joy-Anna recalled after learning she was having a girl. "We're super excited, nervous and thankful all at the same time."
To help share the news with family, the couple brought in a helicopter that dropped pink confetti from the sky. Next on the to-do list is plan for the baby's arrival in August.
The couple's news comes close to nine months after Joy-Anna shared with her followers that she had suffered a miscarriage. The pair named their unborn second child Annabell Elise.
"Annabell means 'God has favored me,' and Elise means 'God satisfies.' What a precious thing to know that when our daughter opened her eyes, the first thing she saw was the face of Jesus," Joy-Anna previously wrote on Instagram. "Please pray for continued healing, not only physically but for our hearts as well."