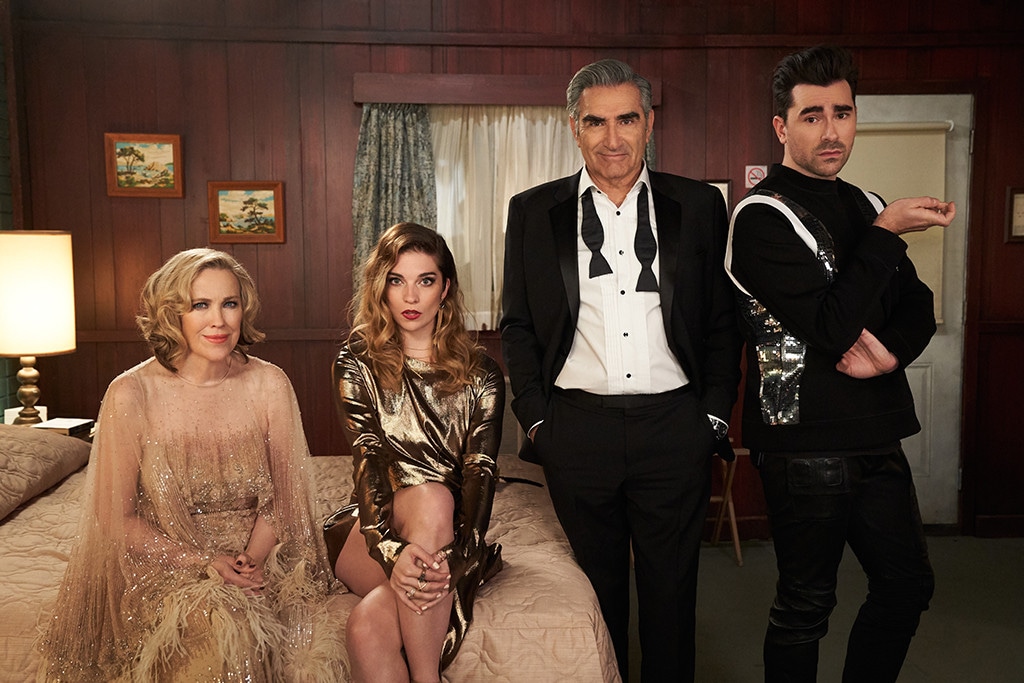 Pop
Schitt's Creek is coming to an end, but you're going to be able to keep the Rose family in your life thanks to some vinyl. E! News can confirm Schitt's Creek is getting the Funko Pop treatment. Moira Rose can sit on your desk or nightstand and watch you sleep like a sweet bébé.
The Schitt's Creek line of Funko Pop figures includes Moira Rose (Catherine O'Hara), Johnny Rose (Eugene Levy), Alexis Rose (Annie Murphy) and two of David Rose (Dan Levy). The chase figure is from the season two premiere "Finding David" when David takes up residence with an Amish family after he runs away from the motel.
Take a look at the Funko figures below.
Watch:
Dan & Eugene Levy's Theory on Finally Getting Emmys Love
"As we celebrate the end of Schitt's Creek, we couldn't do it without creating a special TV moment to send this historic series out on top," Brad Schwartz, president of Pop TV, said in a statement. "This must-watch behind the scenes doc is the perfect way to honor a series that has made an impact in so many people's lives, with enduring characters and stories filled with heart, humor and honesty that will stand the test of time."
Amy Segal is the director of the documentary that will include never-before-seen footage of wardrobe fittings, the final table read, audition tapes, and more. Look for the special to also feature interviews with the cast, creators and celebrity superfans including Paula Abdul, Will Arnett, Carol Burnett, Cameron Crowe, Tony Hale, Amy Sedaris, Johnny Weir and more.