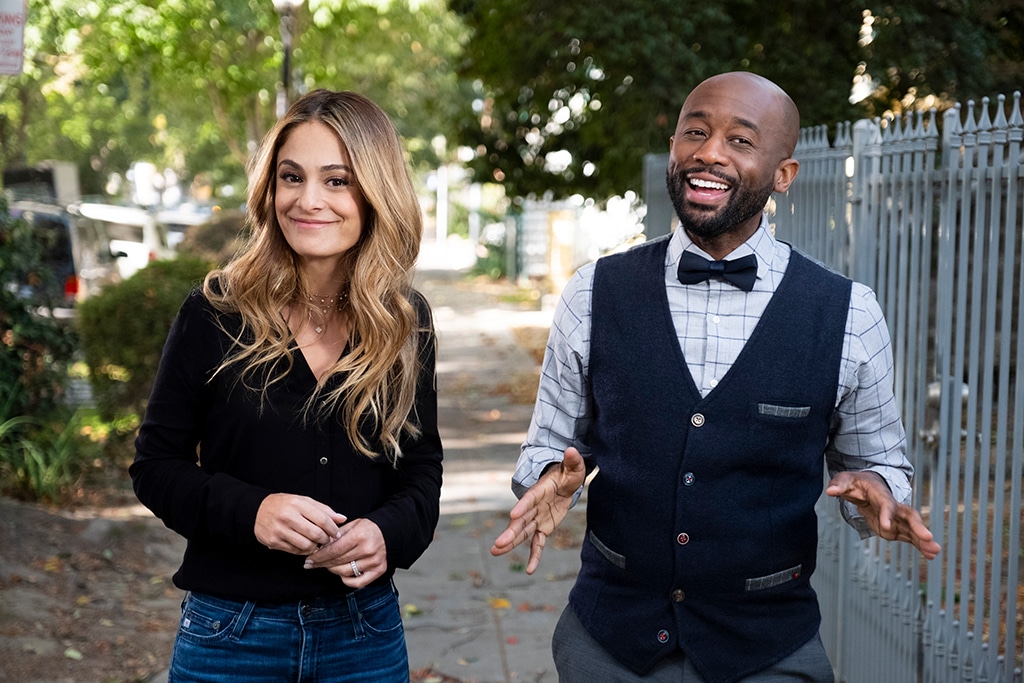 Quibi
Somehow, a home renovation show focusing on infamous domiciles where unspeakable acts were committed didn't exist until now with Murder House Flip.
"Murder and makeover don't usually go together," Joelle Uzyel says in the trailer below.
"But this isn't just about design, we need to give this space new life and energy," Mikel Welch says.
The trailer for the new home renovation series is here and it's full of harrowing tales of murder and home purchases. "This is where all the murders took place," Joelle Uzyel says more than once in the sneak peek below.
Murder House Flip comes from Josh Berman of CSI and Bones fame, Penny Dreadful's Chris King, and Katherine Ramsland and Star Price of Extreme Makeover: Home Edition. Joelle Uzyel and Mikel Welch serve as the renovation experts and hosts tasked with removing the stains and sins of the pass to take these homes from "morbid to marvelous," Quibi's official description reads.
Watch:
"A Very Brady Renovation" Celebrates Sitcom's 50th Anniversary
"To afford to live by the beach, we had to buy a house where a guy chopped his wife up," a homeowner says in the trailer.
Click play on the trailer above to get a glimpse at Murder House Flip. It will be one of the shows available when Quibi launches on April 6. Get a look at more unscripted programming from Quibi below.