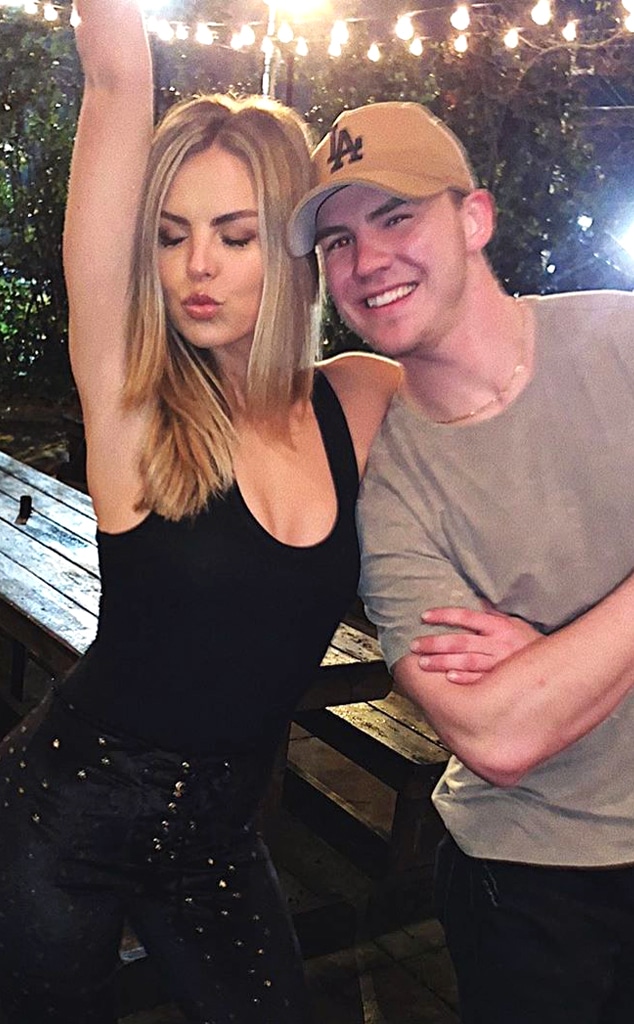 Hannah Brown/Instagram
Hannah Brown's little brother, Patrick, is sharing the story of his overdose in the hopes of helping those in recovery.
On Instagram, Patrick reveals he suffered an overdose on March 1, which led to him spending two days on a ventilator in a local hospital. "I have been very hesitant to post this because of my pride and ego but God has been weighing on my heart lately to share," he writes in a lengthy caption. "I am not posting this for pity or what not but to thank everyone who has checked up on me."
He continues, "Y'all are the reason I fully intend to take my story and share it to hopefully save another loved ones to not have to go through waiting by the bedside hoping they wake up."
Though it's been a short time since his overdose, The Bachelorette's little brother says he's had time to process what he went through and is not "mad" at himself. Instead, he shares he's "thankful this happened."
Patrick explains this potentially life-threatening event is "healing" his heart and has helped to reveal "who has my best interest at heart."
Going forward, Brown says he's going to "make the best" of this "second chance" at life. 
As for the cause of his overdose, the only information Patrick offered is that things like this "happens in the dark and slowly." On that note, he suggested, "Sometimes all it takes is a simple text or phone call to show someone you care."
His big sis didn't comment on the post, but the week of his overdose she shared a gallery of photos with him along with the caption, "You're my favorite brother. I love you—don't forget it."
These past few weeks she's been busy with former contestant Tyler Cameron, who lost his mom, Andrea, earlier this month. The two have been spotted together around Florida since Andrea's celebration of life and a source previously told E! News, "Hannah knew his mother and it's comforting to him to have her support and be around him and his family."