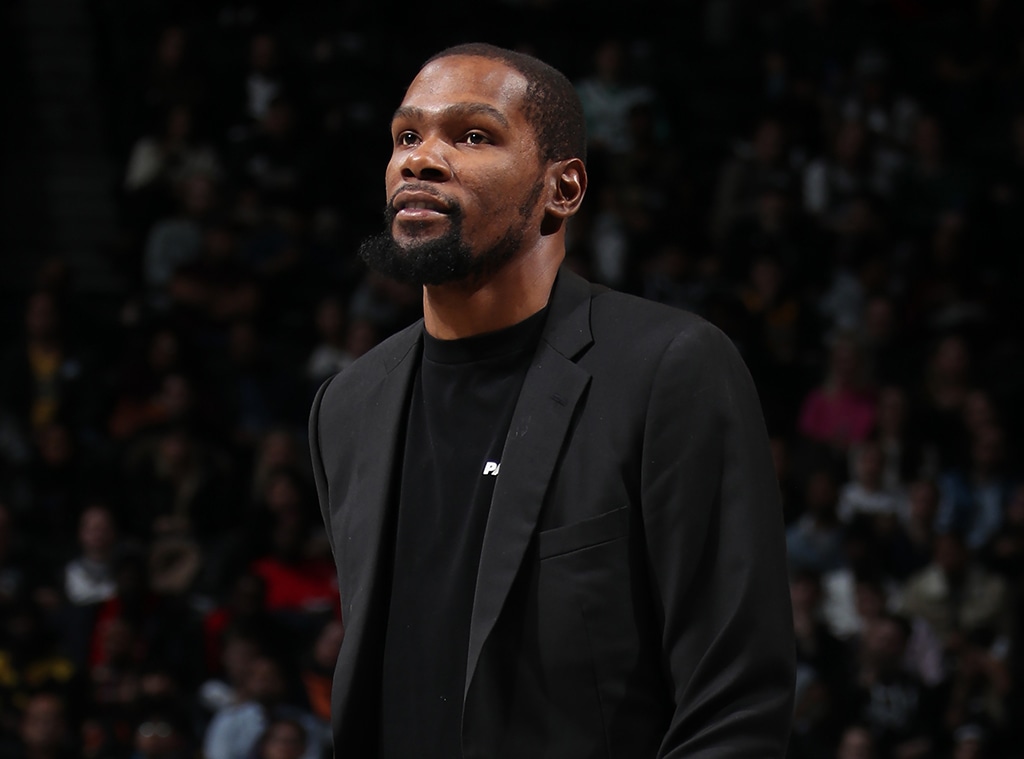 Nathaniel S. Butler/NBAE via Getty Images
Brooklyn Nets athlete Kevin Durant tested positive for coronavirus
The star revealed he is one of four Brooklyn Nets players to test positive for the sickness. He shared his diagnosis with The Athletic's Shams Charania, who tweeted not long after: "Durant says he is feeling fine: 'Everyone be careful, take care of yourself and quarantine. We're going to get through this.'"
Initially, a press release for The Nets revealed there are four players who tested positive for COVID-19, but chose to keep the individuals' names anonymous. "Four Brooklyn Nets players have tested positive for the COVID-19 virus. Of the four, one player is exhibiting symptoms while three are asymptomatic," they said in a statement. "All four players are presently isolated and under the care of team physicians."
As of today, there are seven NBA players total who are positive for coronavirus. The first to test positive was Utah's Rudy Gobert.
Upon learning of Gobert contracting the illness, the NBA immediately suspended the season. 
Watch:
Met Gala Postponed Indefinitely Amid Coronavirus Outbreak
By the time of publication, Durant had not addressed the news, but the Brooklyn Nets promised the NBA community and fans they're working diligently to test everyone who might've come into contact with any of the four players. They assured in their statement, "All players and members of the Nets travel party are being asked to remain isolated, closely monitor their health and maintain constant communication with team medical staff. The health of our players and staff is of the highest priority to the organization and the team is doing everything within its power to ensure that those affected receive the best care possible."
E! News has reached out to Durant and the Brooklyn Nets for comment.