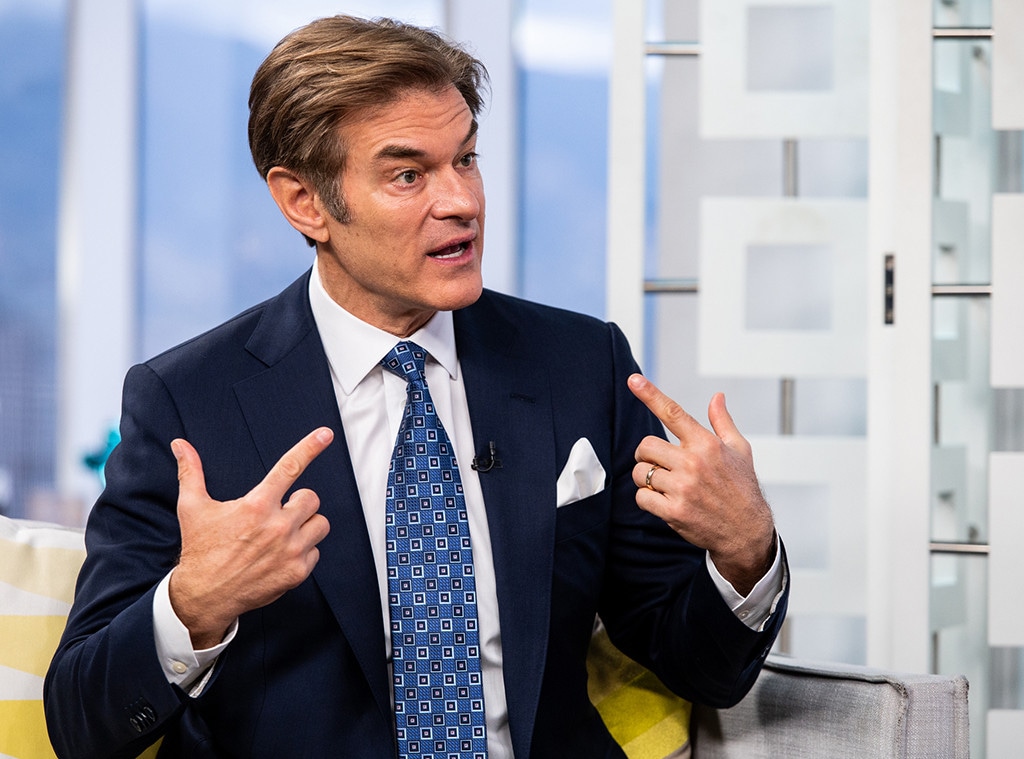 Aaron Poole/E!
Dr. Oz is passing down his wisdom onto us.
Amid the ongoing Coronavirus pandemic, the health expert and television personality is sharing the many ways people can stay safe, healthy and (more importantly) hopeful during this time.
Speaking to E! News recently, Dr. Oz not only explained his best tips for preventing the spread of COVID-19, but how we can all learn and take the necessary precautions from this pandemic.
But on a lighter note, he offered simple yet inspiring advice on how people can get the most out of social distancing: Try something new.
"The essential reaction is to challenge this. If you have a couple of weeks free, do something with it that is some of value, something that you can't normally do," he expressed. "You can learn a musical instrument in a few weeks, you can take a course you wanted to take. You could advance yourself in some area of some job you were never able to do before."
To get more tips from Dr. Oz, read our interview below!
Watch:
Justin Bieber, Katy Perry & More React to Coronavirus
E! News: What advice do you have to help people stay calm during this time?
Dr. Oz: Staying calm is an absence of an emotion. I don't tell people to stay calm, I tell them to get going on what they want to do. Instead of focusing on your worries, which is a little bit of a selfish process, it's appropriate to a certain extent. Panic is fear on steroids. 
E! News: What can you people do to help others without putting themselves at risk?
Dr. Oz: There are things you can do—create for them, teach them, share with them. 
E! News: Why do you feel social distancing is important and what can we do to ensure this is being enforced?
Dr. Oz: Social distancing is the single most important tool we have. It is essential because we need to buy time. If you can stall the number of people that get sick over the next month, then we will suffocate the pandemic.
E! News: What was your reaction to everyone panic buying items at the grocery stores?
Dr. Oz: Panic against panic. Be a leader... there is no point in hoarding. The best way out of the panic and stress is to take charge of what you can. Take charge of you. Millennials are geared to do this because you are more socially aware. Millennials can easily lead the way and teach the younger and older generations.
For more advice from the health expert, The Dr. Oz Show airs on weekdays—check your local listings. Additionally, he'll be doing an Instagram Live interview with E!'s Daily Pop on Wednesday, March 18 at 12 p.m. EST.
Moreover, if you want to stay updated and informed amid the ongoing Coronavirus pandemic, you can visit the Centers for Disease Control and Prevention's website.