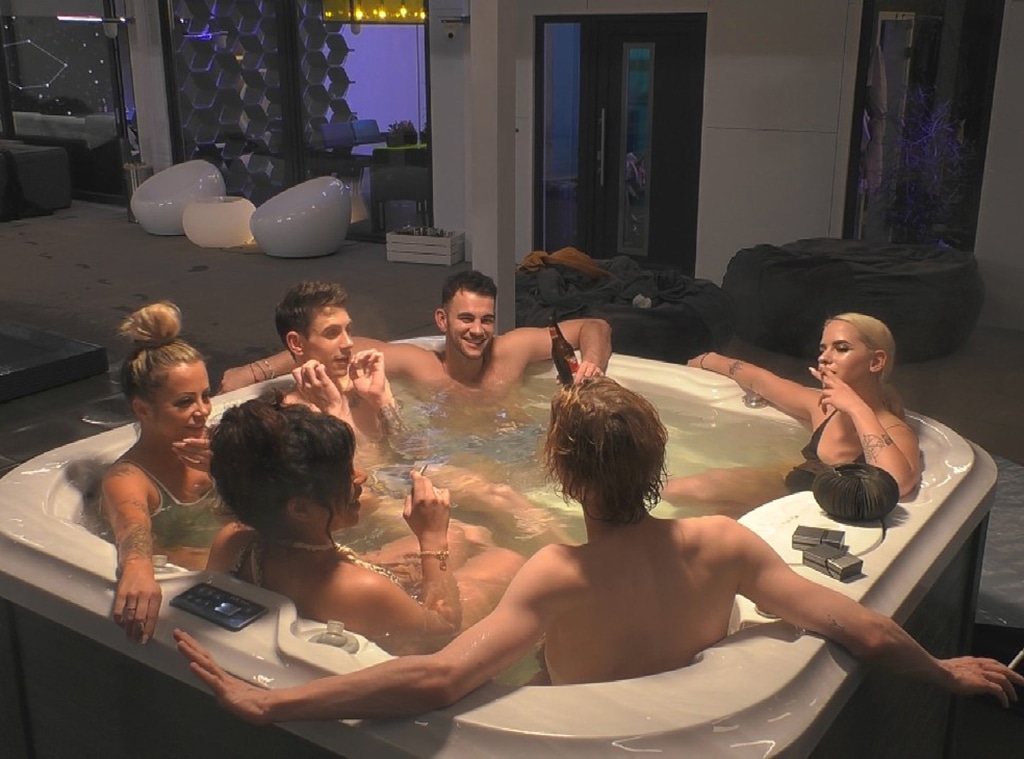 Big Brother Germany
For a little while, Germany's Big Brother contestants were some of the only people in the world who didn't know about the current pandemic. 
The season started filming in early February, and contestants were kept in the dark as the virus began to spread all over the world. After criticism on social media, producers decided to tell houseguests about what has been happening in a live special, which aired Tuesday. Per social media reports, the host and a doctor spoke to the 14 houseguests from behind glass. 
One Twitter user, who says they're an American living in Germany, says the houseguests were then shown a video about how the virus spread, and how Germany had closed its borders, and the host explained that Germany's restaurants and bars were all closed. They also learned that the reason they had stopped hearing applause from an audience was that people were no longer allowed to gather in large groups. 
The doctor explained how the virus is transmitted and described the symptoms and risk factors, as well as the fact that there's no vaccine and a lack of tests. He also demonstrated proper hand washing. 
Houseguests were also shown videos of their loved ones (some of which you can see in the show's Instagram stories) and told that they would be informed immediately if any of their friends or family was sick. During a q&a session, they were even told that if things get worse or if any family members get sick, they are fully allowed to leave the house. 
The contestants also asked about the death rate (currently about 20 in Germany) and risk for their family members, and many were in tears by the end of the discussion. 
Germany was the last of the Big Brother seasons that are currently filming to find out about the situation. Brazil and Canada's houseguests were also recently informed, though Germany started filming earlier. 
Usually, Big Brother is fairly strict about not informing houseguests about what's going on outside the game, to preserve the social experiment. Endemol Shine Group, which produces all forms of Big Brother globally, released a statement on Twitter hours before the live special aired. 
"The health and wellbeing of Big Brother Housemates is our priority," the statement reads. "All current productions were informed last week that the usual format rules regarding outside news do not apply in this instance and it was requested that they inform their respective housemates of the evolving situation regarding COVID-19. The majority of Housemates have already been briefed and this process will be complete today (17th March)." 
Watch:
Jared Leto Had "No Idea" About Coronavirus
We will not lie: the idea of having been shut away, blissfully unaware, in a house on a TV set for the past two months sounds pretty good right now. Best of luck to the contestants on Big Brother, and to us all.