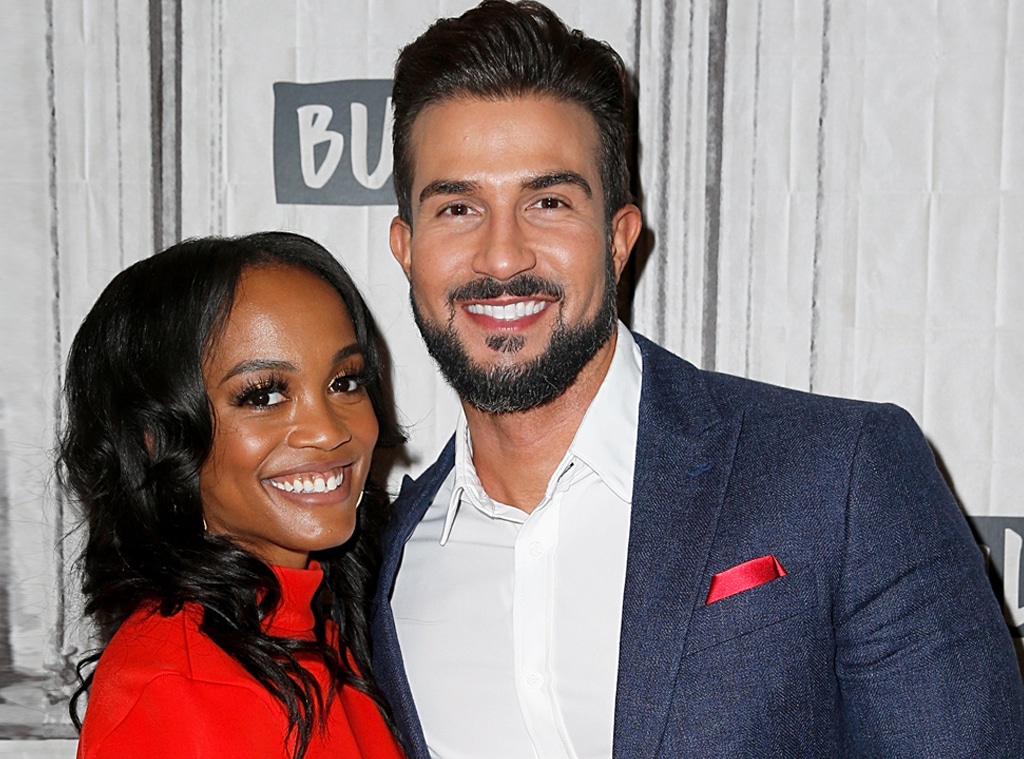 Dominik Bindl/Getty Images
Life outside of Bachelor Nation doesn't always come up roses.
When it comes to your favorite Bachelor and Bachelorette contestants, social media can often paint a positive portrayal where love happens overnight and life gets a lot more lavish once cameras stop rolling.
But in the latest episode of the Bachelor Happy Hour podcast, co-hosts Becca Kufrin and Rachel Lindsay decided to address some of the biggest misconceptions fans have about them.
For starters, many fans don't even hesitate to approach members of Bachelor Nation thinking they know them. But according to the reality stars, it can sometimes be a bit too much.
"People will grab you. You would never do that to a normal stranger. There's just a lack of boundaries. People think they know you because they've seen your love story unfold but that was really uncomfortable for us," Becca explained. "I had such bad anxiety for the longest time that I didn't even want to go grocery shopping. I didn't want to leave my apartment because I was so on edge."
She continued, "Who's going to grab me? Who's going to make a scene?  I'm so appreciative of the world and all its opportunities and all the love and support but I'm still a human. I still need my time and my space."
Rachel discovered that it was especially difficult to step out for college football games with Bryan Abasolo.
"We're big sports fans and we go to games and that's where it just becomes overwhelming," Rachel explained. "We are normal people. When it was over, we tried to figure ourselves out, build our foundation and live a normal life."
According to The Bachelorette stars, maintaining a relationship away from the cameras takes a lot of hard work. In fact, Rachel wasn't afraid to admit that "all of the odds are against you."
Watch:
Peter Weber's Message to Fans After Messy "Bachelor" Finale
So before fans speculate that these shows magically cause Cupid to strike without much hard work, it's just not the case.
"You are not meant to have a successful relationship so when you see it happen, please know the work was put in to make that relationship successful. It's not like this magical experience," Rachel admitted. "You are trying to convince so many people of what you have. It's honestly easier to just give up."
Becca added, "People see these Instagrams and go, 'Oh my gosh, your relationship is so easy and you get to travel all the time.' You probably put in extra work because you're combining two lives and you're figuring it out with a big chunk of people weighing in."
But perhaps one of the biggest misconceptions from some fans is the fact that once you get on the show, you're automatically rich. Not true according to Bryan.
"People think we're like millionaires from the show," he confessed. "People still to this day are like, 'Where are you guys going to dinner tonight? Does ABC pay for that?'  What are you talking about?"