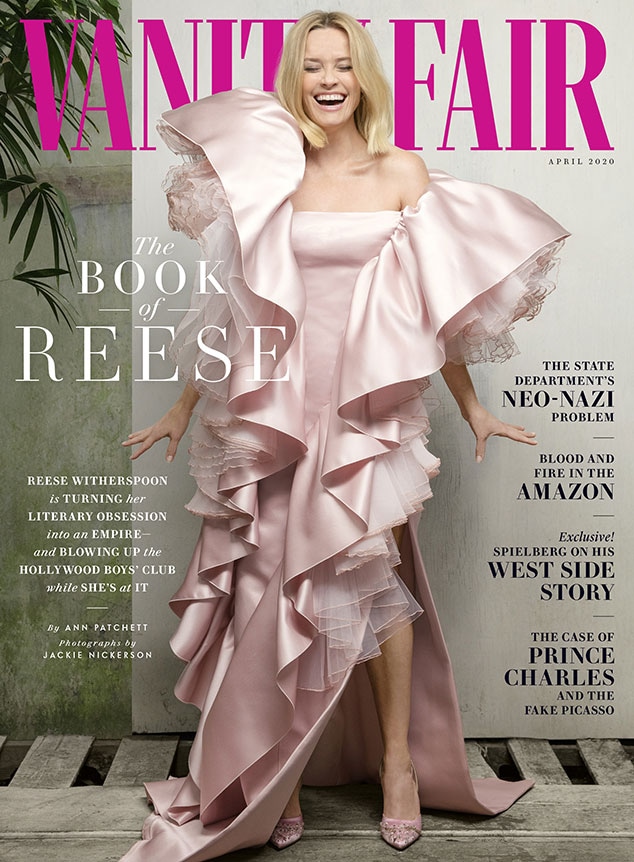 Jackie Nickerson/Vanity Fair
Reese Witherspoon is speaking up on her own terms.
Today, the 43-year-old actress and producer is a household name with an Oscar, Emmy and Golden Globes on the list of accolades in her long esteemed Hollywood career. Nearly three decades earlier, Witherspoon was a 15-year-old breakout star, having earned initial fame in A Man on the Moon. 
Despite her success, her early career as a child actor spurs darker memories. When asked "is it dangerous to be a child working in an adult world" in an interview with Vanity Fair, Witherspoon agreed and said, "Bad things happened to me. I was assaulted, harassed. It wasn't isolated."
Discussing her experiences has also been a challenge. "I recently had a journalist ask me about it. She said, Well, why didn't you speak up sooner? And I thought, that's so interesting to talk to someone who experienced those things and then judge them for the way they decide to speak about them. You tell your story in your own time when you're ready. But the shame that she tried to put on me was unreal, and then she wrote about how selfish I was for not bringing it up sooner," Witherspoon explained.
While we are now living during the Time's Up Movement coupled with the social media age, things were much different all those years ago. 
"There wasn't a public reckoning 25 years ago when this stuff happened to me. There wasn't a forum to speak about it either," she told Vanity Fair. "Social media has created a new way for people to express themselves that I didn't have. That's the great strength in power and numbers. I think we have a lot of judgment and that's unfortunate because we're all tenderfooted in these new times. We're trying to find our identity. That's what I really like about The Morning Show."
Watch:
Reese Witherspoon Explains How She Picks Her Projects
The star referenced the Apple TV+ series she stars in with Jennifer Aniston and is also able to make decisions for as co-executive producer—strides away from the days when she was the only female on set. 
"I can remember being in pictures in which I was the only woman on the set and there would be 150 men," she recalled. "Maybe there would be a couple of women in wardrobe. I remember when I was a kid I would find them and cling to them."