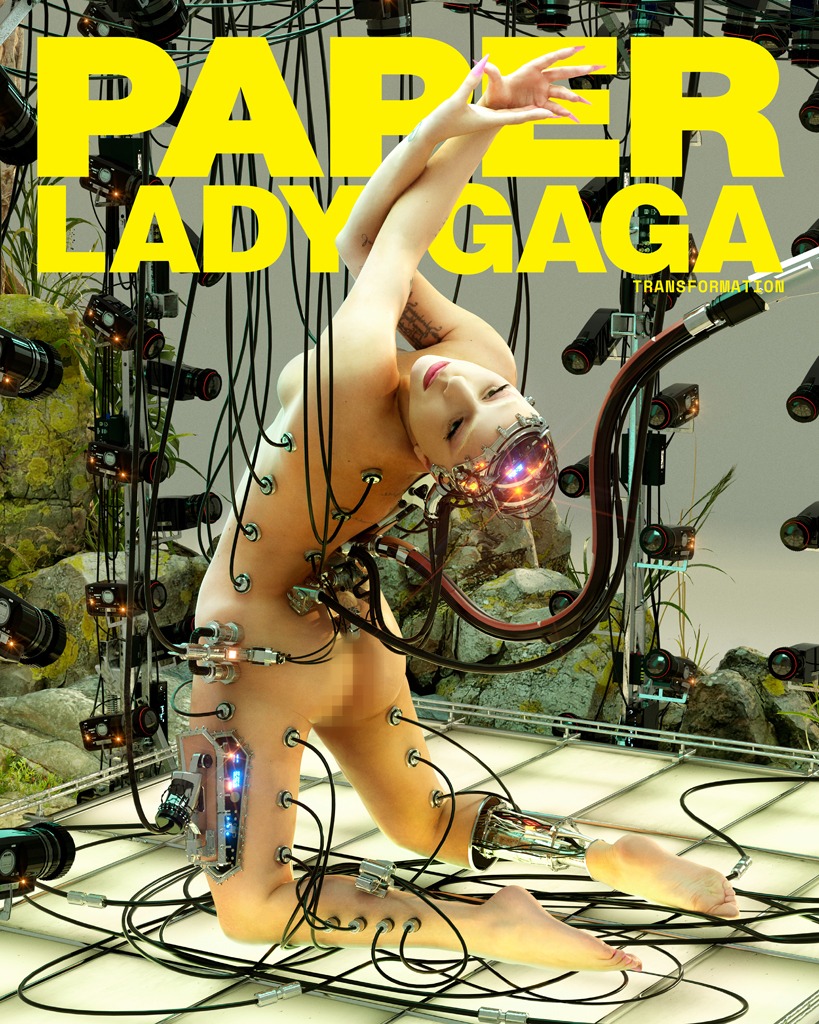 Paper Magazine
Lady Gaga is never one to keep it simple.
Whether it's her fashion choices, memorable concerts or musical hits, the A-list superstar loves to be creative and be a step above the rest.
So perhaps it should come as no surprise that when the singer appeared in PAPER's annual spring Transformation Issue, her photo shoot quickly got pop culture fans buzzing.
While supporting her latest album Chromatica, Lady Gaga posed nude for the cover that was shot by Frederick Heyman. "I consent to being nude with everyone in the room," she shared before slipping off of her Versace robe. "I believe we're making art, this isn't pornography."  The shoot would also grab the attention of fans thanks to its 3D scanning and CGI renderings.
Speaking of art, the singer opened up about her music career and the highs and lows of living in the spotlight. Despite all of her success, Lady Gaga is the first to admit that happiness is "not that simple."
"I have clinical depression. There's something going on in my brain where the dopamine and serotonin are not firing the same way and I can't get there," she explained. "If someone says, 'Come on, just be happy,' I'm like, 'You f--king be happy.'"
During the interview, the Grammy winner also opened up about finding ways to work through pain. Although it may be difficult, honestly processing your past can result in healing.
"I can't tell you who, but I've met people who have said to me, while sucking down bottles and bottles of wine and doing drugs, 'I will never do what you did. I will never take care of my heart and my emotions the way that you have,'" she recalled. "And it really made me think about what a step it was for me in my life to decide to get healthy mentally."
Lady Gaga added, "I want my legacy to be the most beautiful diary that I ever could've made. And diaries are meant to be true. I think when we start lying to ourselves in our diaries, we start to create secrets within ourselves that don't help us. I like to look myself squarely in the eye now."