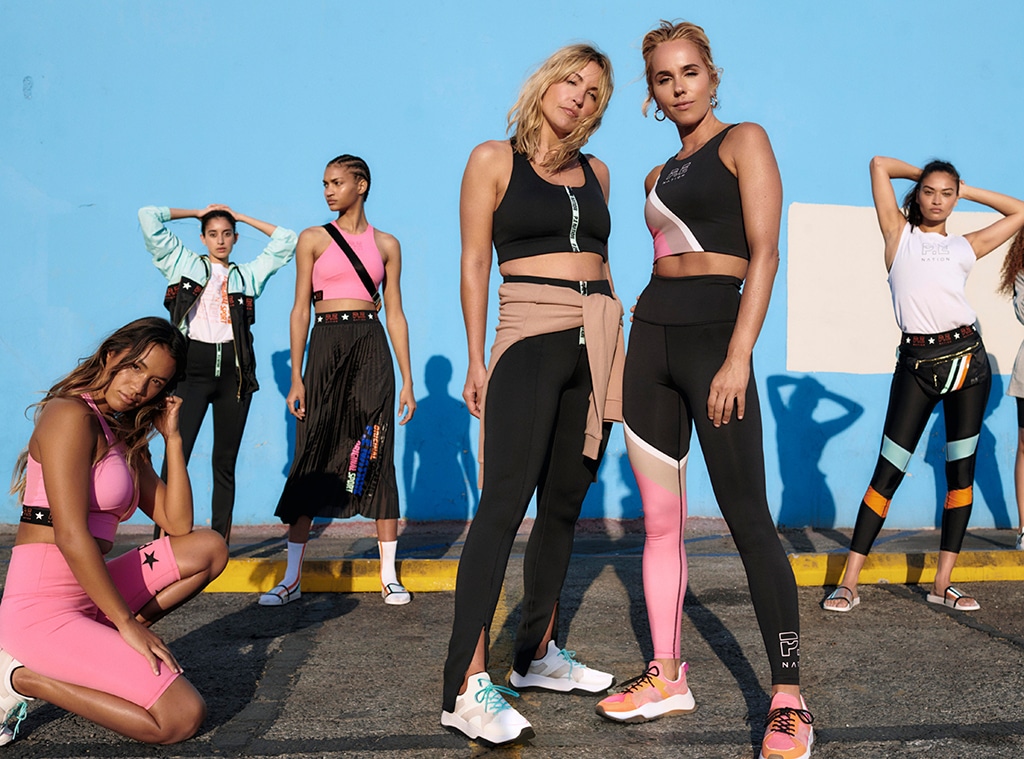 H&M
Sports Leggings High Waist
Made of functional, fast-drying fabric, these ankle-length leggings are ready for anything you want to throw at them. They're high-waisted with a wide elasticized band to hold you in, with a concealed pocket to hold your essentials while you're working out. And as a bonus? Some of the materials come from recycled polyester.
Track Jacket
Whether you're wearing it to and from the gym or it's part of your workout, this track jacket is perfect for all your athleisure needs. It's fast-drying thanks to functional fabric and a mesh-lined drawstring hood with a ribbed neckline. Meanwhile, an elasticized hem with a drawstring will keep you safe from the elements, as will the elasticized cuffs on the sleeves. So go ahead and run in the rain if you feel moved!
Cycling Shorts
Cycling shorts are totally back, and you can get ahead of the style pack with a pair of these in pink or black. The high-waist and wide waistband will give you support, while an inner concealed pocket will keep your essentials safe while you're doing sprints. And don't worry if you get super sweaty, 'cause these are fast-drying.
Sports Bag
You're going to need something to carry all your gear, so grab this back and stuff it full! It's made of soft twill that comes from recycled polyester, with a wide, adjustable strap and a top zipper. Plus, there's an outer compartment on each side, and two inner compartments so you have a way to separate your sweaty goods from your dry clothes.