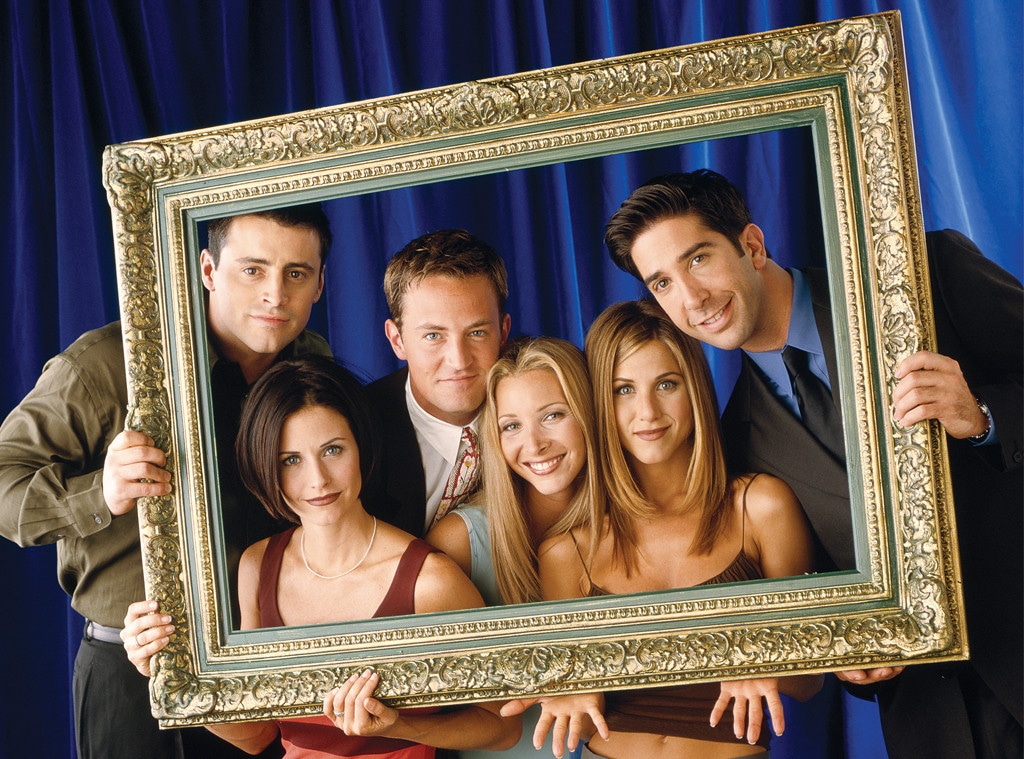 NBCU Photo Bank
Courteney Cox is just as excited as the rest of us about the upcoming Friends reunion. 
The actress often known as Monica Geller recently went hiking with Kevin Nealon for his webseries, Hiking with Kevin, and opened up about how rare it is to get the cast all together in a clip exclusive to E! News. Nealon asked about her ideal Friends reunion, and not only is it not one in front of a whole bunch of cameras, but it's also one that recently happened. 
"The ideal for me—and we just actually recently did this, and it took forever. I don't know how many years it was, maybe 15 years—and we finally all got together and had dinner," Cox said. "And when we get together, which is never—it only happened...it just doesn't happen very often, like twice since we ended the show—it's just the most fun. We laugh so hard." 
One dinner occurred at Cox's house, while the other took place at Jennifer Aniston's house, and the group even posted a pic from the recent dinner, which happened in October and happened to coincide with Aniston breaking the internet by joining Instagram. 
While the news of the official, on camera Friends reunion wasn't yet out when this episode of Hiking with Kevin was filmed, Cox shared the news with Nealon. 
"So the exciting thing is that we're all going to get together for the first time, in a room, and actually talk about the show, and it's going to be on HBO Max, and I'm so excited. We're going to have the best time. It's going to be great," she said. "But we really haven't all done that and actually sat there and talked about and reminisced about this incredible experience that we had. It's gonna be fantastic." 
Like Cox said, the reunion will feature the six main cast members, including her, Aniston, Matt LeBlanc, David Schwimmer, Lisa Kudrow, and Matthew Perry, alongside creators and executive producers Kevin Bright, Marta Kauffman, and David Crane. 
The Friends reunion will be taping on the original stage at Warner Bros Studios, and will be available along with all episodes of Friends when HBO Max launches in May. 
Cox's episode of Hiking With Kevin will be available on Nealon's Youtube channel on Thursday morning. In the clip above, she also talks about the audition process and how terrified she was to host Saturday Night Live back in 1995.