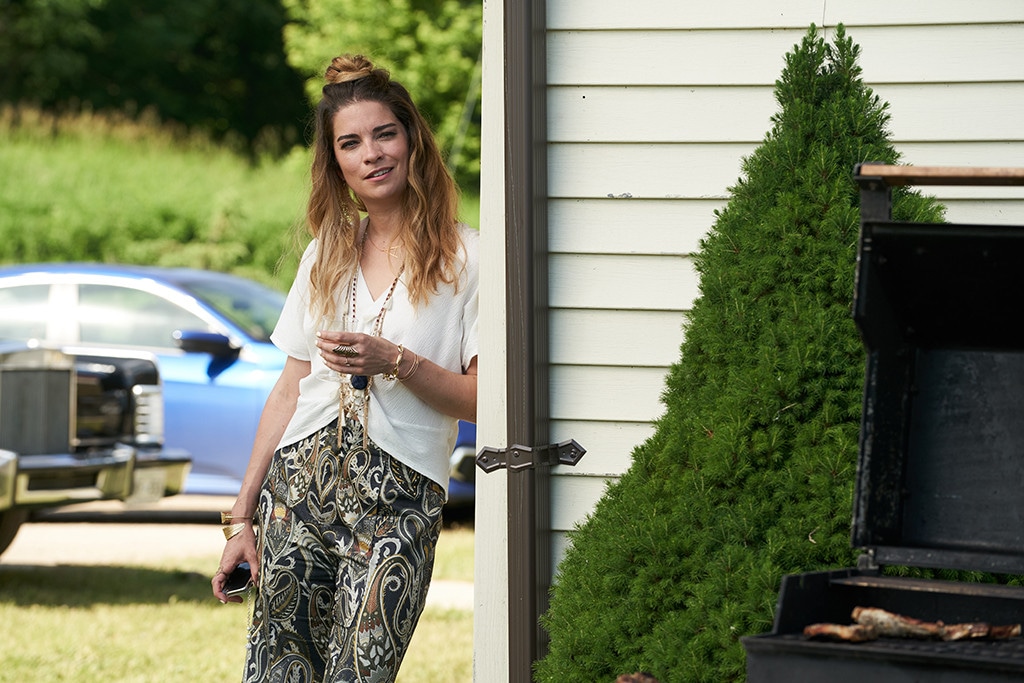 Pop
Texis no more. Schitt's Creek sent fans crying in the Tuesday, Feb. 25 episode of the final season. Warning, spoilers follow!
In the sixth season episode, titled "The Presidential Suite," Alexis Rose (Annie Murphy) finally reunites with her fiancé Ted Mullens (Dustin Milligan) for one night only after his surprise weekend home was derailed by flights and food poisoning. The reunion was short and bittersweet. Ted returned to Schitt's Creek from his Galapagos work trip to tell Alexis that he received a dream offer: Stay on and continue his work there. This came as Alexis' public relations career was flourishing following her The Crows Have Eyes 3 stunt went viral. Would she go be with him? Would he give it up to stay with her?
After time alone and some solid reminiscing, Alexis made her choice and announced it with a romantic gesture full of dairy products. She was staying put, and she wouldn't ask Ted to give up on his dream.
Murphy told E! News she agreed with her character's decision.
Watch:
Dan & Eugene Levy's Theory on Finally Getting Emmys Love
"It was interesting to find out that that was going to happen because I think Dustin Milligan…and I were like, 'Oh, it will be will they, won't they, then they will and then that would be that,'" Murphy said. "But I think in the long run it's the best way to end the show. And I think it shows a lot of maturity on both of their parts, because sometimes, despite loving each other so, so deeply, it just doesn't make sense when you're at that point in time. It was hard, especially because that was Dustin's last day of shooting. So, not only were we saying goodbye as the characters in the relationship, but we were kind of saying goodbye to each other professional. It was totally an emotional day."
The decision falls in line with the character's growth over the series. She's no longer dependent on relationships with men and is defining her own way in the world.
Stay tuned to E! News for more from Murphy about her time in Schitt's Creek.
The final season of Schitt's Creek airs Tuesdays, 9 p.m. on Pop TV in the US and CBC in Canada.