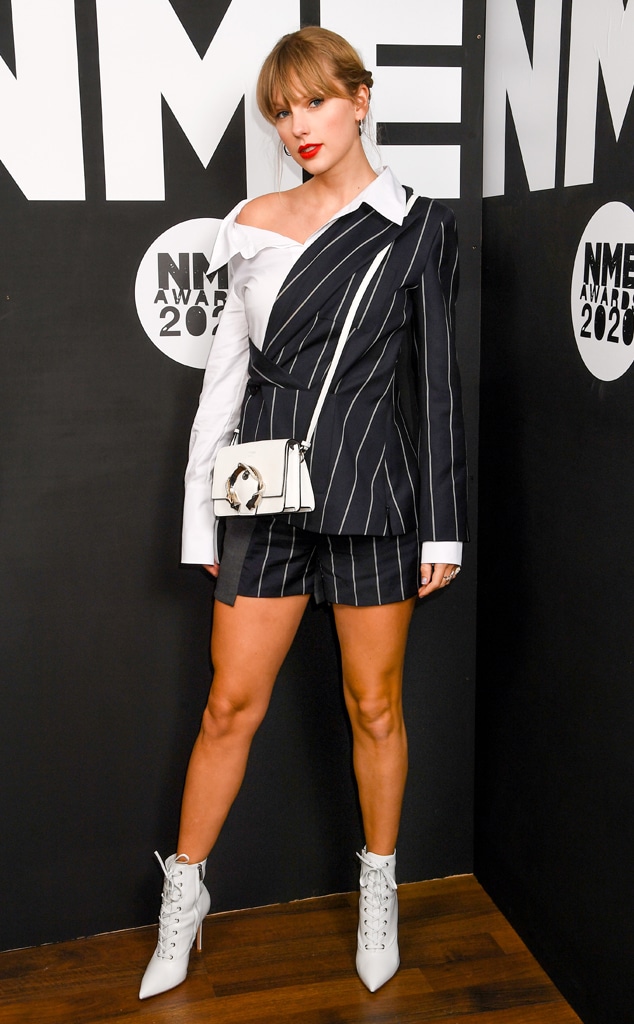 Dave J Hogan/Getty Images
There's no doubt about it: Taylor Swift hustled, put in the work. And no one questions how much of this she deserves.
Early this morning, the superstar once again proved her unbelievable talent in a new music video for "The Man." The performance—from her City of Lovers concert in Paris last fall—finds the 30-year-old up on stage, lit up with just a single spotlight. As she plays the acoustic guitar, the audience cheers along to the feminist anthem. "I'm so sick of running as fast as I can / wondering if I'd get there quicker if I was a man," she confidently belts out. "You know that I'm so sick of them coming out me again / 'cause if I was a man then I'd the man / I'd be the man."
Swift—she casually just won the NME Award for Best Solo Act in the World—began teasing the video on Monday, just two weeks after releasing a lyric version of the powerful tune from her album Lover.
In the three-minute, animated clip, a woman is seen walking in a sea of men, just narrowly avoiding being stepped on and pushed aside. Trying to escape, she scales a building—only to be kicked off just as she reaches the top. However, she is caught by another woman, proving the strength in solidarity.
"It was a song that I wrote from my personal experience, but also from a general experience that I've heard from women in all parts of our industry," she previously explained to Billboard. "It's really about re-training your own brain to be less critical of women when we are not criticizing men for the same things."
Watch:
Taylor Swift vs. Scooter Braun – Biggest Feuds 2019
"When I go online and hear the stories of my fans talking about their experience in the working world, or even at school—the more we talk about it, the better off we'll be," she continued. "And I wanted to make it catchy for a reason, so that it would get stuck in people's heads, [so] they would end up with a song about gender inequality stuck in their heads. And for me, that's a good day."