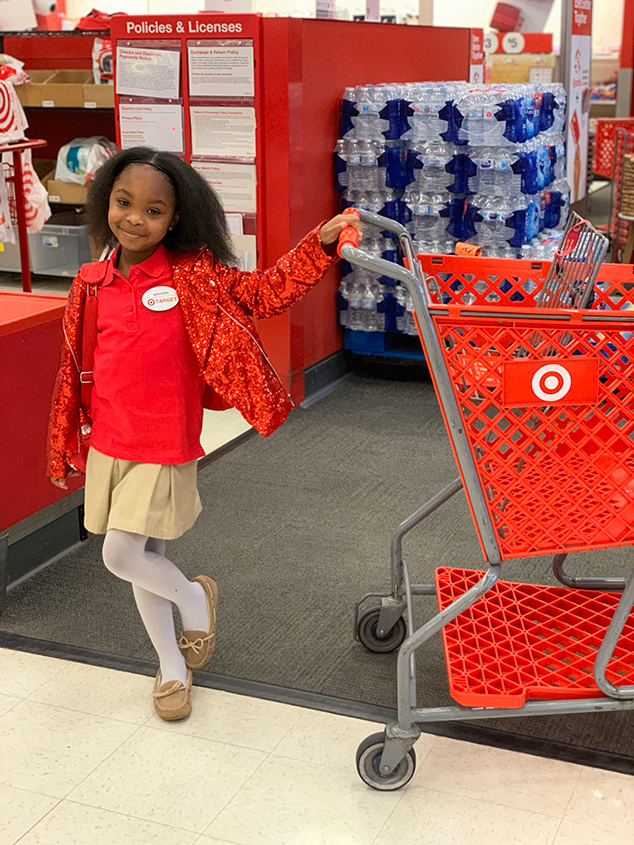 @RikDrip/Twitter
Look out for steals and deals—and a kid's party—on aisle eight.
The Internet is freaking out for all the right reasons after an eight-year-old girl decided to have her birthday celebration at the neighborhood Target.
As seen on Rikki Jackson's Twitter account, her niece Brayden had the best event as she dressed as a Target employee—in a Target jacket, of course—and explored some of the store's finest products. Did anyone say frozen Icee?!
"When she asked for a Target party, our heads were spinning because we were like, first, how do you even have a party in a store and second, what are we doing for entertainment? But it was seriously such a blast and we can't thank the Campcreek Target and Albert, the manager, enough," Rikki shared with E! News after the celebrations. "They were so welcoming and accommodating. Brayden hasn't stopped talking about it!"