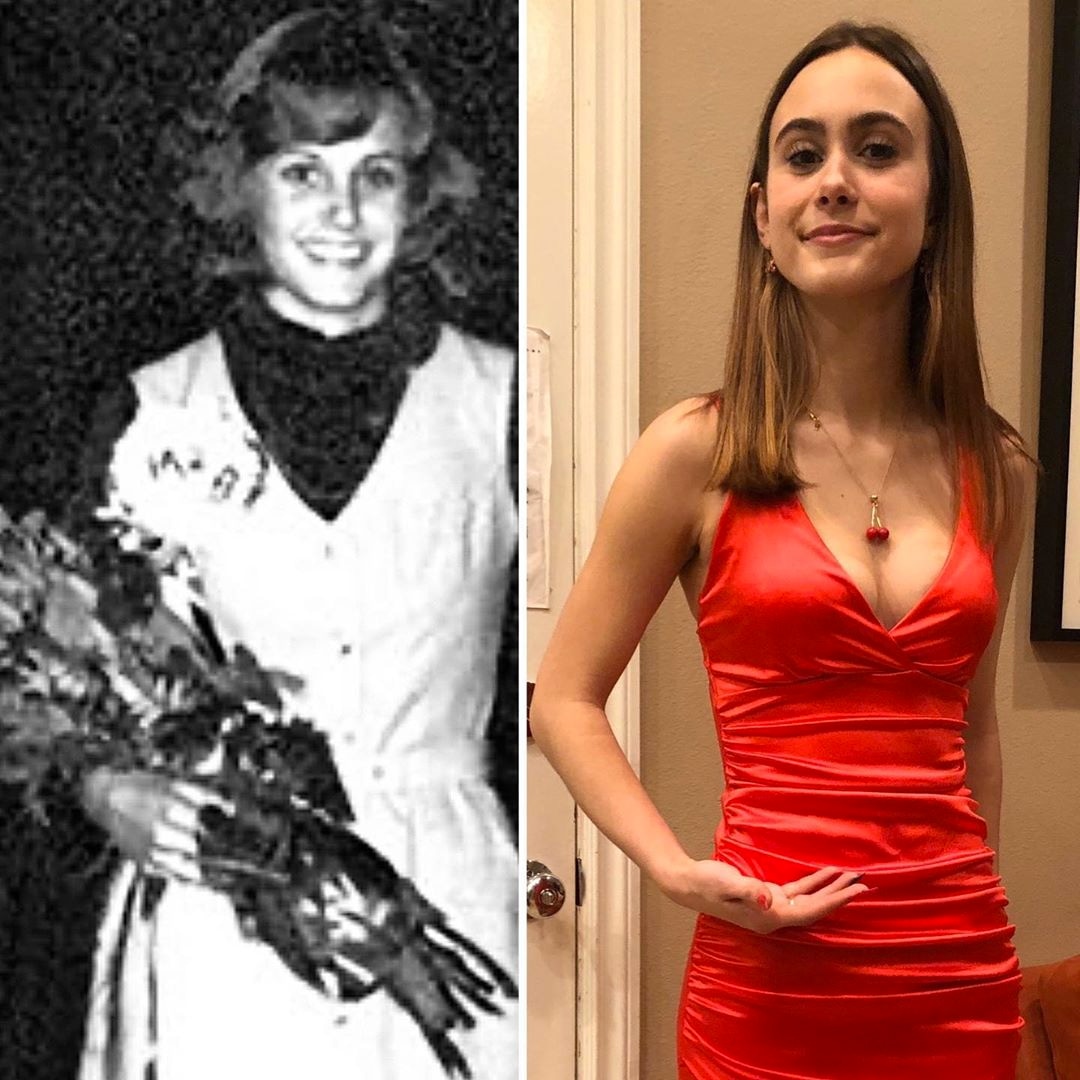 Instagram / Courteney Cox
Wanna feel old? Courteney Cox and David Arquette's little baby is all grown up and...going to her first formal dance.
The 55-year-old Friends alum posted on her Instagram page on Saturday night a photo of her and her ex's 15-year-old daughter Coco Arquette, their only child together, sporting a low-cut, sleeveless red ruched mini dress. She also shared alongside the pic a black and white image of herself posing in a white dress over a black mock turtleneck and carrying a bouquet of flowers.
"Our first formals!" Courteney wrote. "I'm not saying times have changed but, someone is a little more 'formal' than someone else. Obviously it was a little chillier in Alabama. #simplicitypatterns."
The actress was born and raised in Birmingham, Alabama.
"My love, is that a turtleneck???" commented Courteney's former Cougar Town co-star, Christa Miller.
"A stylish mock," Courteney replied.
"That is one for the books baby," commented Allison Janney.
"❤️❤️❤️❤️," wrote Kate Hudson.
FOR MORE TRENDING NEWS COVERAGE TEXT "ENEWS" TO 44144 TO DOWNLOAD THE E! NEWS APP
Coco later shared on her own Instagram page photos of her and her girlfriends posing in their formal dance attire inside a home.
"Formal pictures but make it self timer," she wrote.
Watch:
Courteney Cox Revisits Her Iconic "Friends" Apartment