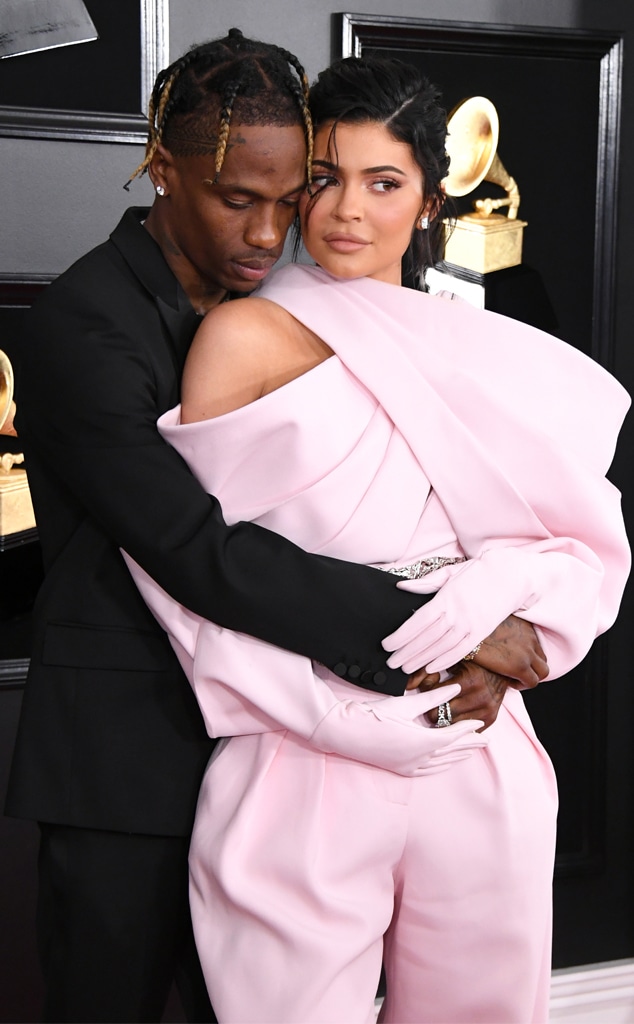 Jon Kopaloff/Getty Images
What's really going on between Kylie Jenner and Travis Scott?
The parents of Stormi Webster have been on very friendly terms since their split in late 2019, but fans are wondering if they're ever going to officially get back together. The Keeping Up With the Kardashians star and the Grammy nominee added fuel to the reconciliation rumors over the weekend with their reunion at their daughter's star-studded birthday party.
As for where the celeb pair's relationship currently stands, a source tells E! News, "Kylie and Travis are not officially back together but are pros at co-parenting Stormi at this point. Stormi keeps them very close and they are on amazing terms."
"Organizing Stormi's birthday party and her day-to-day life has brought Travis and Kylie closer than ever," the insider continues. "They have not had a deep discussion about getting back together and are very happy at the stage they are at right now. It has been brought up many times but they are going with the flow."
"They both truly still care about each other and there are strong feelings there," the source adds. "It's inevitable they will get back together. Everyone around them sees the love they share and thinks they should just give it another chance."
A second source also tells E! News that Kylie and Travis seem "very happy" with where things are.
Watch:
Inside Kylie Jenner's Star-Studded 2nd Birthday Party for Stormi
"They are getting along well and parenting together every day. They are always together and there is so much love between them with Stormi," the second insider shares. "It's hard to imagine they won't get back together officially. You can see they still love each other and want to be close."
"They don't show any PDA, but they are a big part of each other's lives," the source tells E! News. "They know everything about each other and they constantly make each other laugh."
Chelsea Lauren/Shutterstock
According to the insider, Kylie, 22, and Travis, 27, still have separate houses, but he comes over "all the time" and when he isn't there they are "always FaceTiming and texting."
"They are spending more and more time together and really enjoying it," the source shares. "It seems like the natural next step will be to get back together."
Just hours ago, Kylie's interview with Harper's Bazaar was published online, in which she discussed her relationship with Travis.
"We have such a great relationship. We're like best friends," Kylie shared. "We both love Stormi and want what's best for her. We stay connected and coordinated."