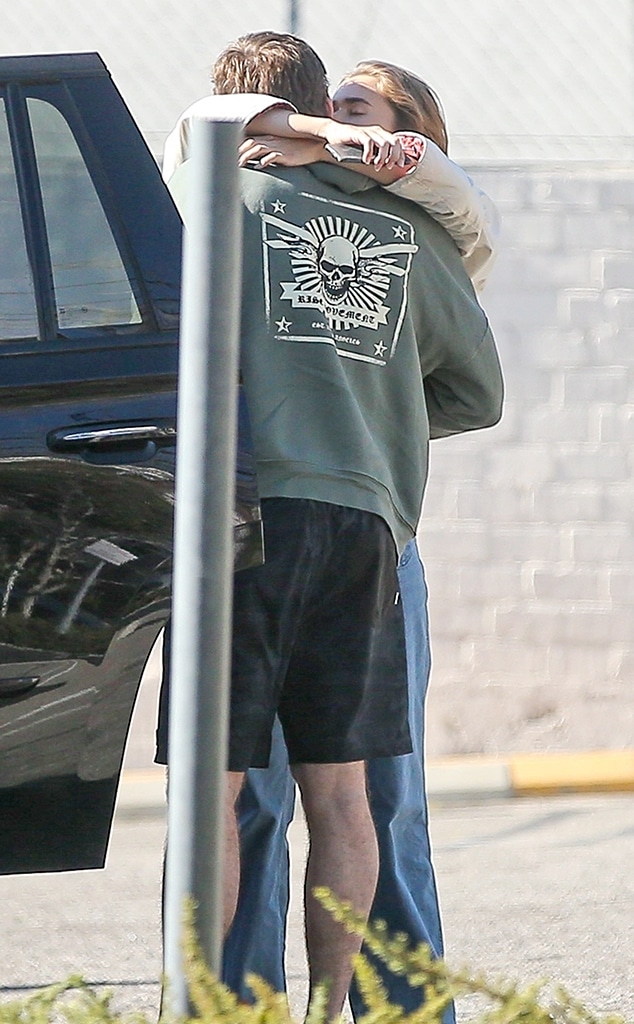 Poersch / BACKGRID
Liam Hemsworth and Gabriella Brooks are packing on the PDA.
On Monday afternoon, photographers were able to catch a few photos of the new couple as they shared a kiss or two in front of a Los Angeles gym. As seen in the pics, Gabriella wrapped her arms around her man in a warm embrace and he returns the gesture. 
As for their outfits, he wore a pair of black workout shorts, a white t-shirt and a green hoodie. Gabriella wore a casual ensemble comprised of light-wash jeans, a white t-shirt and a cream-colored jacket. 
This isn't the first time the two Aussies have locked lips in public. A few weeks ago the pair was spotted kissing on an Australian beach during a hot summer day. 
Things appear to be moving quickly for the actor and model. They first sparked romance rumors in mid-December and have since been seen together only a handful of times. Nonetheless, each time they've been spotted, the two young stars have been locked in a warm embrace. Plus, Gabriella's already met his parents. 
When paparazzi first caught sight of the duo, Liam's parents were also present to meet the 23-year-old model. A source told E! News at the time, "Everyone was chatty and shook hands on arrival. Liam's mum looked very happy to see him, gave him a big cuddle."
Watch:
Miley Cyrus & Cody Simpson Continue PDA & Liam Hemsworth Hangs In There
Now, it appears Liam and Gabriella are in Los Angeles, where Hemsworth once lived with ex-wife Miley Cyrus. The two recently finalized their divorce, months after they revealed their decade-long relationship was over. 
"It was not a complicated divorce because of their prenup and it was all handled by attorneys," an insider previously told E! News. "They are both very much ready to move on and untangle whatever affairs were left to figure out. They are happy to close this chapter of their lives."
Meanwhile, Miley is dating Australian Cody Simpson, who said that things were going "great" a few weeks ago.