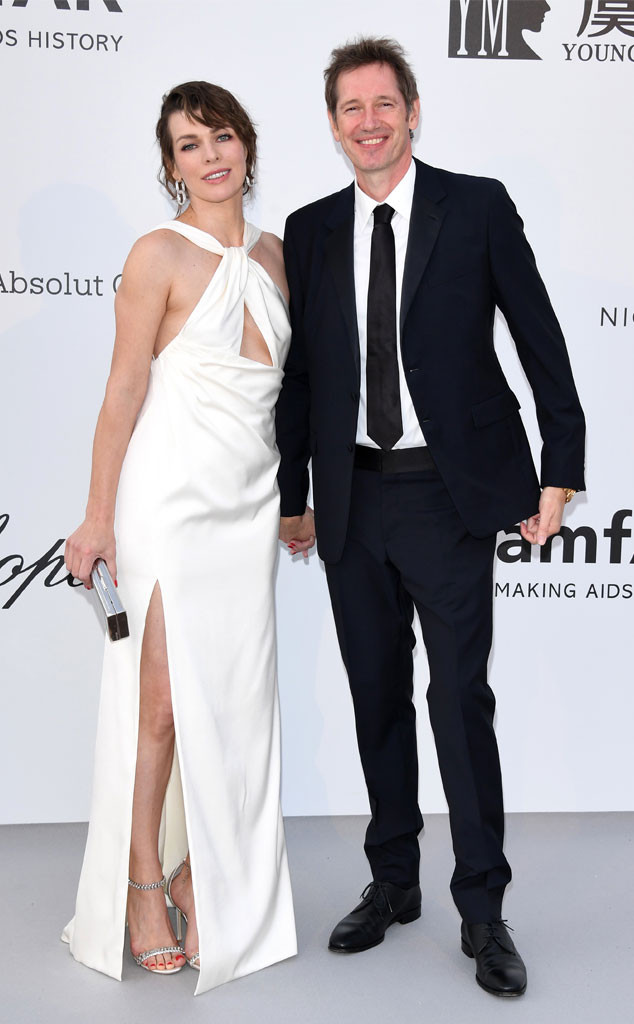 Daniele Venturelli/Getty Images for amfAR
Table for five, please.
Milla Jovovich has given birth to her and husband Paul W.S. Anderson's third child, a baby girl, the actress' oldest daughter Ever Gabo Anderson revealed on Instagram. In the sweet family photo, the Resident Evil star is seen cuddling the newborn while Anderson, Ever and their 4-year-old daughter Dashiel Edan Anderson surround her hospital bed. "Welcoming Baby!" the 12-year-old shared on her account, which is monitored by her parents. "Welcome to the world my new sister Osian (pronounced O-shun like the body of water)! We love you!!!"
As it turns out, her eldest actually spilled the beans without Jovovich even knowing. "So now I'm late with the announcement," the 44-year-old joked on Instagram. "Anyway, yesterday morning at 8:56am Osian Lark Elliot Jovovich-Anderson was born! Osian is a welsh boy's name and it's pronounced O-shin. Now I know the name is long, but the family couldn't agree on her middle name. Ever and my mom wanted Lark, @dashielanderson and I wanted Elliot. Then my husband Paul chimes in with another vote for Lark, so Smushy and I were out numbered! At least she has many to choose from later in life if she wants to drop a few."
Just a day in and the actress is already in awe of her little girl. "She's so beautiful!" gushed the proud mom. "Her hair is lighter than the other girls was and she's very strong. Her little hands get in the way and they're hard to control and she's already lifting her head up to see what's going on! She's our miracle baby and we're all so grateful to have her and completely obsessed with her!!"