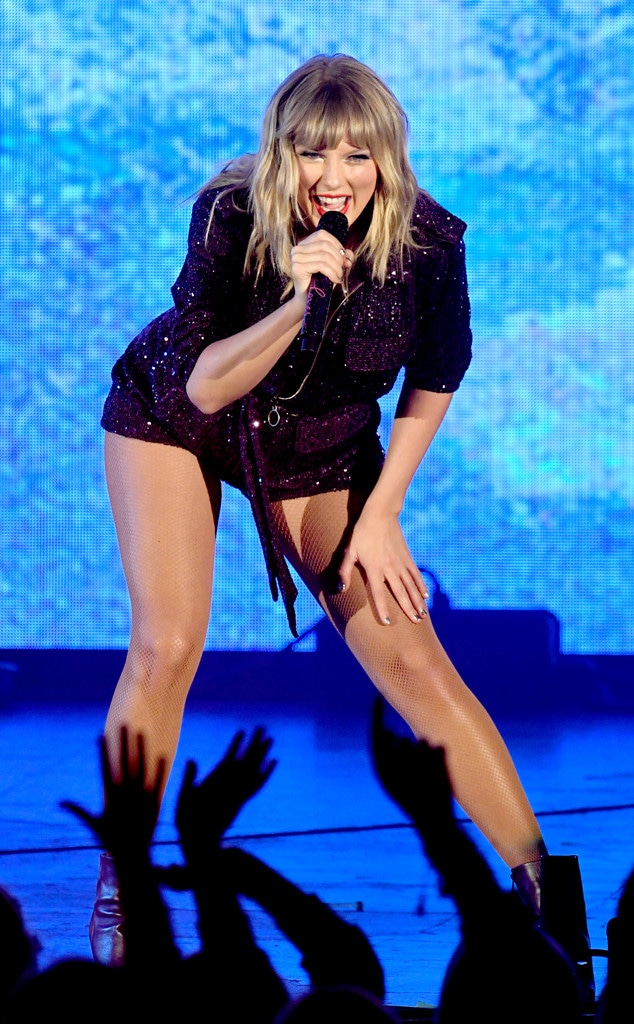 Getty Images for Entercom
Our wildest dreams just came true! 
On Tuesday, Taylor Swift revealed that her upcoming Netflix documentary Taylor Swift: Miss Americana will feature the unheard song "Only the Young," making us officially too excited for its January 31 release on the popular streaming service.
Speaking with Variety ahead of the "raw and emotionally revealing" documentary's Sundance Film Festival premiere on January 22, the "ME!" singer explained that the 2018 midterm elections actually inspired the track. After she watched the candidates she had endorsed (former Gov. Phil Bredesen and Jim Cooper from her home state of Tennessee) fall out of the race, Swift did what she does best and channeled her feelings into her music. 
"I wrote it after the midterm elections, when there were so many young people who rallied for their candidate, whether it was a senator or congressman or congresswoman," Swift told the publication. "It was hard to see so many people feel like they had canvassed and done everything and tried so hard. I saw a lot of young people's hopes dashed."
She continued, "And I found that to be particularly tragic, because young people are the people who feel the worst effects of gun violence, and student loans and trying to figure out how to start their lives and how to pay their bills, and climate change, and are we going to war — all these horrific situations that we find ourselves facing right now."
With lyrics like, "You did all that you could do / The game was rigged, the ref got tricked/ The wrong ones think they're right / We were outnumbered — this time," Swift perfectly encapsulates the energy surrounding the election. Songwriting partner Joel Little noted, "Lyrically, that song has got so many gut punches in it — just really important lines, I feel. As that song was coming together and we were realizing what it was saying, it was a very emotional aura."  
Swift recorded the song during the time she worked on 2019's Lover and kept it under wraps until the perfect moment presented itself.
Watch:
Necessary Realness: Loving Taylor Swift
"I did think that it would be better for it to come out at a time that it could maybe hopefully stoke some fires politically and maybe engage younger people to form their own views, break away from the pack, and not feel like they need to vote exactly the same way that people in their town are voting," she added. 
While the Grammy-winning artist can be seen demo-ing the song during the film, the final product will not be heard until the credits roll. According to Swift, this decision was an organic one for director Lana Wilson. But, don't expect to hear the song before the film's debut. For Swift, promoting "Only the Young" as a single didn't seem like the right move. "I don't see it as a single," she shared. "I just see it as a song that goes with this film. I don't see it as a 'let's go make a music video and try to see what this does at radio' single." It will, however, be available to stream.
Catch "Only the Young" when Taylor Swift: Miss Americana is available to stream on January 31.