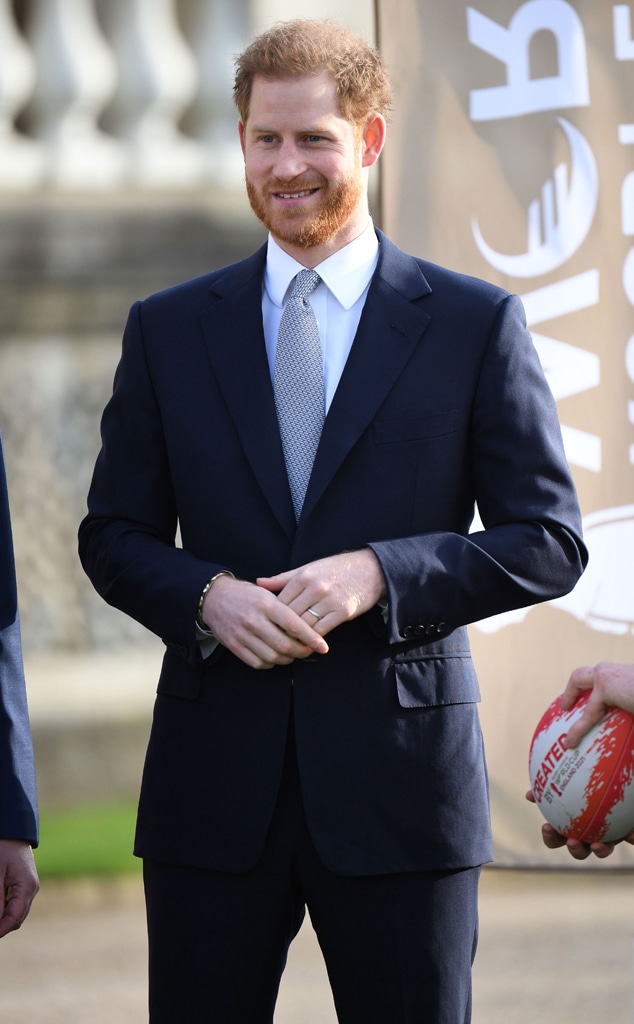 Tim Rooke/Shutterstock
Prince Harry is on his way back to Canada to reunite with Meghan Markle and son Archie Harrison.
E! News has learned that the Duke of Sussex is en route to Canada and will arrive tonight. Ahead of Harry's return, the Duchess of Sussex was spotted on a hike with Archie and her dogs this morning. Meghan returned to Canada earlier this month without Harry after the couple announced their plans to step back from royal duties. Since that time, she's been making a number of visits to organizations in the Vancouver area.
As Meghan has been in Canada, Harry has been in meetings in the United Kingdom amid his royal exit. On Saturday, Queen Elizabeth II announced the finalized plans for the couple's departure.
"Following many months of conversations and more recent discussions, I am pleased that together we have found a constructive and supportive way forward for my grandson and his family," the Queen's statement read. "Harry, Meghan and Archie will always be much loved members of my family."
In the new terms, revealed in a statement from Buckingham Palace, Harry and Meghan are "required to step back from Royal duties, including official military appointments." The couple will also no longer "receive public funds for Royal duties."
"The Sussexes will not use their HRH titles as they are no longer working members of the Royal Family," the statement later continued. "The Duke and Duchess of Sussex have shared their wish to repay Sovereign Grant expenditure for the refurbishment of Frogmore Cottage, which will remain their UK family home."
Watch:
Queen Elizabeth II Finalizes Split, Harry & Meghan Will Lose HRH Titles
Following the deal announcement, Harry addressed his royal exit at a private dinner in London for his charity Sentebale.
"We both do everything we can to fly the flag and carry out our roles for this country with pride," Harry said in part. "Once Meghan and I were married, we were excited, we were hopeful, and we were here to serve. For these reasons, it brings me great sadness that it has come to this."
"The decision that I have made for my wife and I to step back, is not one I made lightly," he also told fellow attendees. "It was so many months of talks after so many years of challenges. And I know I haven't always gotten it right, but as far as this goes, there really was no other option."
Prior to his speech over the weekend, Harry stepped out to host the Rugby League World Cup 2021 draw in London, his first public appearance since his initial royal exit statement. During his appearance on Thursday, Harry was asked about the ongoing discussions regarding his future. While Harry didn't respond to the question, he was seen sharing a smile with a member of his team.