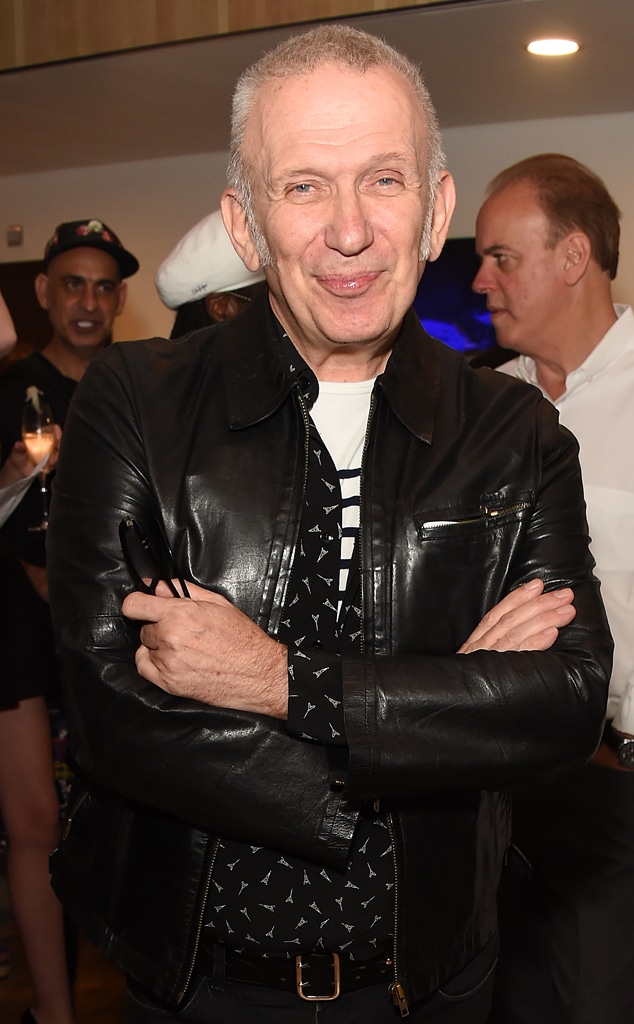 David M. Benett/Dave Benett/Getty Images
Say it ain't so! 
On Friday, Jean Paul Gaultier announced that he'll be retiring from the runway after 50 years. Taking to Twitter to break the news, the 67-year-old French designer shared that Paris Fashion Week 2020 would mark his final couture show.
"This show celebrating 50 years of my career will also be my last," he wrote on Twitter. "But rest assured Haute Couture will continue with a new concept." Gaultier also shared a lighthearted video for his fans ahead of his final runway show on January 22. Posing in various spots around the office and pretending to be on an important call, he promised that it will be a night to remember and teased that he'll be announcing the new vision for the brand once he resigns.
Speaking in French, he shared, "It's going to be quite the party with many of my friend and we're gonna have fun until very, very late."
"Stay tuned," he continued. "Gaultier Paris will go on, the Haute Couture continues. I have a new concept. I'll tell you about it later…all the little secrets."
Known for his influential and innovative designs, the eccentric designer started his company in 1976 and became one of Hollywood's favorites for the red carpet.
Of his famous designs, he is best known for creating Madonna's cone-shaped bra, which she donned during her Blond Ambition Tour in 1990.
Then, he ventured into the beauty business in 1991 with Jean Paul Gaultier Beauty and joined the couture calendar in 1997. Further expanding his empire, Gaultier also launched an accessories division in 2000.