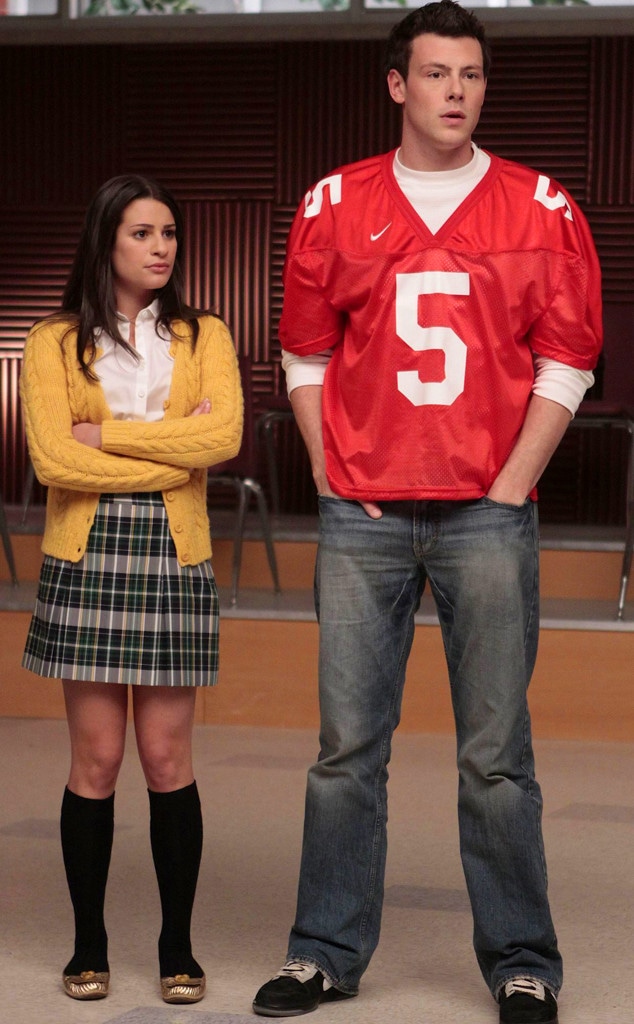 Carin Baer/FOX
More than a decade has passed since Glee premiered, and its cast still remembers the first day of filming like it was yesterday. 
Lea Michele joined former co-stars Kevin McHale and Jenna Ushkowitz on the first Glee recap episode of their Showmance podcast, where the trio reminisced about meeting each other for the first time and immediately forming a close bond while working on the pilot. 
"We were really having the time of our loves," Lea, who even moved in with fellow Glee actress Dianna Agron during the first season, dished, with Kevin later adding, "That's what people don't understand. We would work all day together and then actively want to hang out afterwards."
Suffice to say, it's a must-listen trip down memory lane for any past or present Gleek.
Memories of Cory Monteith—who dated Lea for several years prior to his 2013 death from an accidental overdose—were also exchanged. Kevin recalled filming the scene where his character Artie, who uses a wheelchair, is rescued from a port-a-potty by Cory's character Finn. 
Kevin described it as one of his "most memorable parts" of filming the pilot and revealed that even then he and Cory knew Glee would make them superstars. "He and are like, 'This is insane, isn't it? We are going to remember this forever. This is special.' It was just the two of us. I'm like, 'Yeah, this is really wild,'" the actor shared. 
Lea also found the scene particularly poignant, adding, "The moments that made me so emotional were not anything that ever has made me emotional before about the show. One of them was when he took you out of the port-a-potty. There were so many moments that you see the whole arc of a character for a whole season in one moment. Him taking you out of the bathroom, and you see Finn's heart. Oh my God."
Watch:
A Blast From Interviews Past: "Glee"
Lea and the cast continue paying homage to Monteith on major milestones, including his sixth death anniversary this past July.
And although tragedy struck the Glee cast more than once (Mark Salling died from suicide in 2018), Lea refuses to dwell. 
"People will always focus on the negative," Lea remarked, revealing that after wrapping the finale a few cast members stuck behind to reflect on the entire experience. "It's just one of those things to show you that you always come back. I've always felt that way about the show. I always look back. It was just the best."