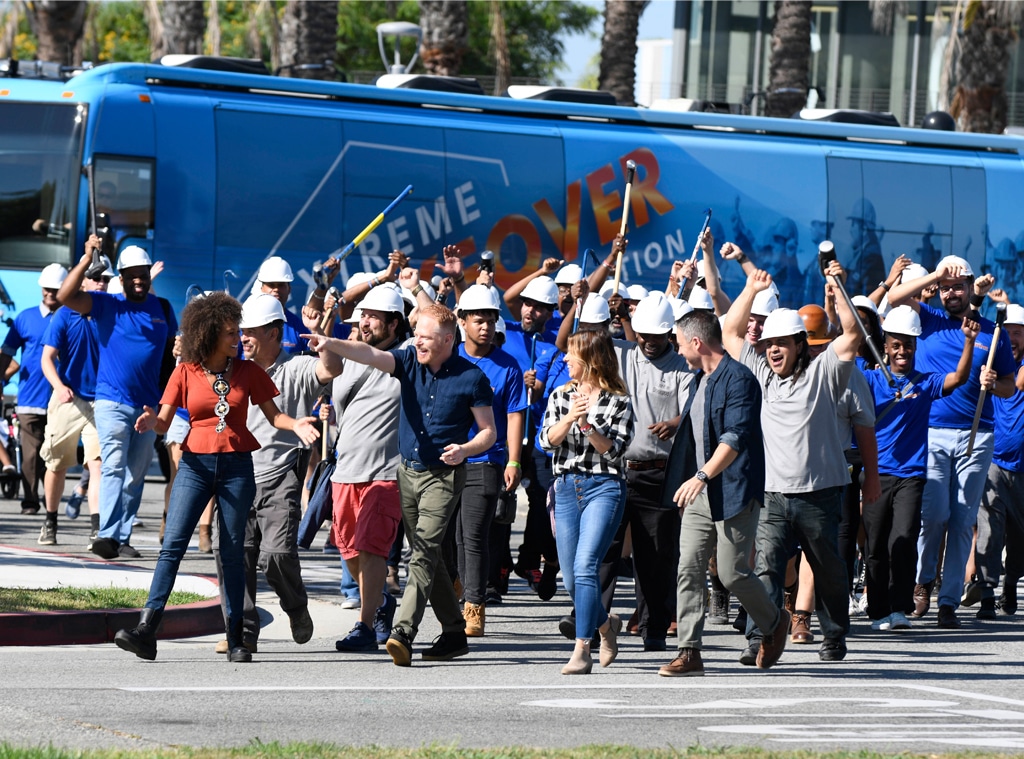 Discovery
Extreme Makeover: Home Edition is back, because don't we all just need a warm hug in our lives?
HGTV is reviving the ABC series that ran from 2003 to 2012, where a team of carpenters, designers, and volunteers renovate the homes of deserving families. It's heartwarming, it's emotional, and we're absolutely all going to cry, even just based on what we heard from the host and designers during the TV Critics Association winter press tour on Thursday. 
"I feel like right now, the climate that we're living in, it feels like the show is a warm hug that everybody needs right now," said Loren Ruch, Group Senior Vice President of Production and Development at HGTV . "It felt time to have a good feel good show to watch that makes you cry happy tears." 
Jesse Tyler Ferguson is the new host, taking over for Ty Pennington, and he said that while he's a bit "jaded" after being on TV (on ABC's Modern Family) for 10 years and having participated in other reality TV shows, thinking there's no way it works the way it appears to on TV. He ended up being pleasantly surprised. 
"It's insane that they actually can do this in a week," he said. 
As with most original series, Extreme Makeover: Home Edition was not without its issues that the new team has tried to solve. Some families whose homes were renovated ended up having to leave those homes, due to their homes being too expensive to maintain or to pay taxes on. 
The new show wants to avoid that, so families have been equipped with homes that are more energy efficient and designed better for the long haul. They also won't go beyond the footprint of the current homes, meaning the team isn't trying to create small mansions. They want homes that make sense for the families living in them. 
"So you see these footprints, and they're beautiful transformations, but they're done in a more scaled way," said Ruch, who explained that they also helped the families out financially, sometimes including scholarships, to help offset the costs that come with a new house. 
The new Extreme Makeover: Home Edition will premiere later this year on HGTV.